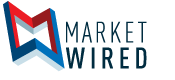 Top Women in Travel Recognized with New Award Program
Inaugural awards for women, by women in travel and tourism
/EINPresswire.com/ -- WASHINGTON, DC--(Marketwired - April 20, 2017) - Women, who make up the bulk of workers in the travel industry, are now eligible for awards from a women's organization seeking to elevate the impact of women in the industry.
The inaugural Women in Travel and Tourism International (witti) Awards are the first of its kind, honoring women in the travel and tourism industry.
Laura Mandala, CEO of Mandala Research and head of witti said, "Most people who make their living in the travel industry are women, ranging from travel agents and advisors, managers of hotel food and beverage departments, to leaders of reservations at airlines and hotels. Yet disproportionately few are represented in the most senior ranks of travel and tourism organizations."
According to Travel Weekly, "Despite the large number of women who make up the travel and tourism workforce, when you look at the boardrooms and C-suites at some of the largest global travel companies, the numbers range from as low as one woman on an executive team of 25 at Las Vegas Sands (4 percent representation), to as high as 33 percent at American Airlines, where there are three women on the nine-person management team. Some other examples include three women on the management team of 11 at Priceline Group (27 percent); two women on Disney's 14-member management group (14 percent); one woman on Delta's nine-member management team (11 percent); one woman out of 13 (8 percent) on Hilton Worldwide's executive committee; and two women on the 10-member executive committee at Amadeus (20 percent).
The awards, hosted by witti, are the first in a long list of activities the organization conducts as part of its commitment to supporting, educating, and advocating for women who work in the travel industry. This year, awards will be given to those who exemplify excellence and achievement in the following categories:
Outstanding Woman in Destination Management/Marketing
Outstanding Woman in Hospitality
Outstanding Woman in Shopping Tourism
Outstanding Woman in Travel and Transportation
Lifetime Achievement in Travel and Tourism
Rising Star in Travel and Tourism
Outstanding Woman in Tourism Marketing
Outstanding Woman in Travel/Tourism Media
Outstanding Woman in Travel Research
Outstanding Mentor in Travel and Tourism
Award sponsors include Sustaining Sponsor Las Vegas and Supporting Sponsors Event Transportation Systems and Chicago's First Lady. The awards will be presented at the annual brunch of Women in Travel and Tourism during the IPW conference of the U.S. Travel Association on Sunday, June 4 in Washington DC. For more information about how to enter and vote please visit the Women in Travel and Tourism International 2017 Awards page here. Nominations close May 5.
About Witti
Witti's mission is to enhance the success of women in the travel and tourism industry through peer-to-peer networking, mentoring, lead sharing, and giving back to the global travel community in meaningful ways. The specific benefits witti offers its members include: networking through meetings, conferences and social networking platforms; recognition of the Top Women in Travel awards; lead sharing; education and professional development; advocacy in promoting the visibility of women in the senior ranks of the travel industry; research on the status of women in industry. For more information about Witti, contact Laura@MandalaResearch.com, visit womenintravelandtourism.com and follow @witti.org on Twitter.
Media contact:
Paul Wilke
Upright Position Communications
Tel: +1-415-881-7995
Email: paul@uprightcomms.com