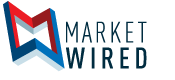 RJD Green Inc. Management Discusses Second Quarter Results
/EINPresswire.com/ -- TULSA, OK--(Marketwired - April 20, 2017) - RJD Green (OTC PINK: RJDG), Discusses their Q2 results and expected future activity.
RJD Green Inc. announced its result for the second quarter 2017. Management stated revenues were $779,765 with net operating profit of $72,772. Noteworthy items that occurred:
Silex Holdings -- revenue and profitability was affected by seasonal weather and manufacturing expenditures that will reflect revenue in March and April. The next six month period is historically the largest revenue period for Silex. March results reflected a 33.5% increase in revenue from the second quarter with a net operating profit of 35.6%.
IOSOFT Inc. -- made great strides by procuring multiple medical provider and medical payer accounts, which will implement the IOSOFT proprietary payment management and processing software platform. iosoft has been in the beta testing process with accounts, and is now moving to full operation implementations with these accounts over the next 30 & 60 day periods. Because of the elongated launching stage, substantive revenues will begin in May and June of 2017. The Company has reduced the 2017 revenue and profit projects to $3,879,596 and $2,837,886. 2018 and 2019 projections remain as they were fulfilling the significant revenues projected.
Equitas Group LLC -- on February 27, 2017 agreed to retire the convertible debenture note totaling $329,889 for 16,494,450 shares with a share value of $0.02. RJD Green stock structure as of February 28, 2017 is 209,175,119 with 84,832,488. This leaves RJD Green with no corporate loans.
Auditing will commence within two weeks, once completed RJD Green will file to become an OTC.QB reporting company. The expected time for completion is four months.
Ron Brewer, CEO of RJD Green Inc. states, "Although the process of reaching significant monthly revenues in IOSOFT has had set backs, the launching has allowed us to become even more excited about reaching our defined economic goals. Multiple health care providers and payers have come forward confirming the abilities of the proprietary software and the validity of the revenue growth IOSOFT will see in 2018 & 2019."
Brewer further states, "we delayed the launch of the Animal Waste project until late 2017 in order to decrease capital needs until the Company is situated as a fully reporting OTC.QB. We feel the funding opportunities will be more favorable than our current position. At this time the Company continues to fund our needs internally.
We also delayed consummating two acquisitions for the same reasons. We are now going back into discussions in regard to completing our first significant acquisition in the environmental sector, and enhancing the Silex Holdings total revenue steam significantly through an acquisition. Our goal is to stage these acquisitions around our reporting status change."
About RJD Green Inc.
The Company operates as a holding company with a focus of acquiring and managing assets and companies. RJD Green operates in three divisions: RJD Green Healthcare Services Division, which owns IoSoft Inc, a company that provides discrete payment technologies, services and software that can be integrated into targeted offerings for healthcare provider networks, hospitals, healthcare payers and individual providers: Earthlinc Environmental Services Division, which provides green environmental services and technologies; Silex Holdings Division, which is engaged in specialty construction and industrial manufacturing and fills a market niche between the Home Depots and local contractors. Silex offers installed granite/other counter tops, cabinets and related products to the residential builder, commercial contractor, remodel contractor and retail customer. Visit http://www.rjdgreen.com
Forward-looking Statement:
This release contains forward-looking statements within the meaning of Section 27A of the Securities Act of 1933, as amended, and Section 21E of the Securities Exchange Act of 1934, as amended. All forward-looking statements are inherently uncertain as they are based on current expectations and assumptions concerning future events of future performance of the company. Readers are cautioned not to place undue reliance on these forward-looking statements, which are only predictions and speak only as of the date hereof. In evaluation such statements, prospective investors should review carefully various risks and uncertainties identified in this release and matters set in the company's SEC filings. These risks and uncertainties could cause the company's actual results to differ materially from those indicated in the forward-looking statements.