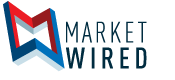 In Ovations Holdings, Inc. Issues Shareholder Update
/EINPresswire.com/ -- NEW YORK, NY--(Marketwired - Apr 13, 2017) - In Ovations Holdings (OTC PINK: INOH) is pleased to report to its shareholders that we are now Current in our financials on OTCmarkets.com. We would like to thank our accountant and attorney for their valuable work in helping us achieve this important milestone.
The Company is also finalizing an important benchmark deal, and we are traveling on April 17-19 to meet with this award-winning enterprise. With 15 Worldwide patents in this company's arsenal, and growing international sales, we believe their product will revolutionize the clean drinking water marketplace. We are excited to partner with this unique opportunity, to positively improve and possibly save lives worldwide. INOH will be releasing additional shareholder updates in the coming weeks. We are working productively to fulfill our business plan. 
INOH would like to take this opportunity to thank our shareholders for their continued support, and we want to wish everyone who is celebrating a Happy Passover and a Happy Easter.
Safe Harbor Statement:
Under the Private Securities Litigation Reform Act of 1995: This press release may contain certain statements that are not descriptions of historical information, but are forward-looking statements within the meaning of Section 27A of the Securities Act of 1933 and Section 21E of the Securities Exchange Act of 1934. These forward-looking statements refer to matters that involve risks and uncertainties. Such statements reflect management's current views and are based on certain assumptions. Actual results could differ materially from the assumptions currently anticipated.