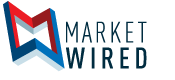 EVE: Valkyrie's New 'Groundrush' Update Hurtles Towards Players Today
Fifth Major Free Update Takes the Fight to the Surface with Game's First Ground-based Map, plus New Wormholes, Extended Co-op Mode and Steam Controller Support
/EINPresswire.com/ -- REYKJAVIK, ICELAND--(Marketwired - Apr 11, 2017) - Today, CCP Games launches Groundrush, the fifth major free update for EVE: Valkyrie -- the acclaimed virtual reality space combat shooter set in the universe of EVE -- on PlayStation®VR, Oculus Rift and HTC Vive.
A video exploring the Groundrush update and its unique features can be found here: https://youtu.be/4VNgbQ6pDNU
Groundrush takes the fight to the surface with Solitude, the game's first ground-based map. Solitude introduces a brand-new battleground carved into the craggy face of a remote planet, featuring fully playable interior and exterior spaces with intricately detailed terrain. With its tight passageways, mountainous terrain and cavernous underground spaces, Solitude rewards risky flight maneuvers that will test the flight skills of even the most seasoned Valkyrie pilots. You can find full details about Solitude in this developer blog: Groundrush Update - A New Map, Wormholes and More.
The Groundrush update also introduces yet more chaos to the weekly Wormhole events, bringing even weirder and wilder permutations to this popular weekly game mode where the usual rules no longer apply.
In addition, co-op players can now enjoy the Carrier Assault and Control modes when teaming up for battle, plus EVE: Valkyrie players on Steam now benefit from official support for the Steam Controller. The full list of improvements can be found on the EVE: Valkyrie website here: Groundrush Update - The Gift That Keeps on Giving.
Further substantial updates are also in development for all Valkyrie pilots to enjoy. For more information about EVE: Valkyrie, visit https://www.evevalkyrie.com/roadmap

EIN Presswire does not exercise editorial control over third-party content provided, uploaded, published, or distributed by users of EIN Presswire. We are a distributor, not a publisher, of 3rd party content. Such content may contain the views, opinions, statements, offers, and other material of the respective users, suppliers, participants, or authors.