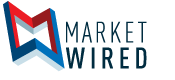 Novasentis Appoints Technology Veteran To Run R&D
Dr. Michael Vestel Named Chief Technology Officer
Dr. Michael Vestel, Chief Technology Officer, Novasentis
Click here for high-resolution version
/EINPresswire.com/ -- BERKELEY, CA--(Marketwired - April 11, 2017) - Novasentis, Inc., developer of haptic and sensory feedback technology, announced today that Dr. Michael Vestel has joined the company as its chief technology officer. Novasentis's unique film-based haptic technology is now being designed into various virtual reality products, gaming controllers and wearable devices. The company has engaged tier one global manufacturing partners to bring the product to market.
"Novasentis's actuators are presently being designed into state-of-the-art consumer devices by the most enviable customers one could desire," said Francois Jeanneau, president and chief executive officer of Novasentis. "Michael's background and experience will help us complete those designs in the near term and build a world-class haptic technology company. "
Dr. Vestel has 25+ years' experience working in top academic, corporate and research environments. He is known for his extensive scientific knowledge and business acumen in developing and delivering innovative system solutions.
"I am extremely excited to help bring this cutting-edge technology to market, where it promises to provide an entirely new element -- the feeling of touch -- to consumer-product engagement," said Vestel. "I have already started working in collaboration with major OEMs to manufacture innovative products that will delight consumers."
Prior to joining Novasentis, Vestel was with SRI International, where he led programs for the U.S. Department of Defense, Department of Energy and commercial clients. His projects at SRI included developing wind-powered underwater drones and power-generation and drug-delivery devices. He has also worked at Applied Materials and Lawrence Berkeley National Laboratory. Vestel holds a Ph.D. from UC Berkeley and an M.S. from UCLA, both in materials science and engineering.
About Novasentis
Novasentis is the supplier of the world's thinnest and most flexible polymer-based haptic actuators. The patented electro-mechanical polymer (EMP) technology and products are ideal for creating rich haptic feedback and a completely new user experience for applications including smart watches, AR/VR, gaming controllers and many others. Founded in 2006, Novasentis is privately held with corporate offices in Berkeley, California and research facilities in State College, Penn. More information on Novasentis is available at www.novasentis.com.
Image Available: http://www.marketwire.com/library/MwGo/2017/4/10/11G135574/Images/NovasentisMichaelVestel-ce2909745134aa03b82f1c19c31dcd8b.jpg