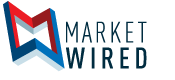 BeoSound Shape: Off the Wall Music
Bang & Olufsen introduces a wireless speaker system that combines superb sound with customizable design and soothing indoor acoustics; BeoSound Shape is a unique wireless speaker system that contributes to the improvement of the indoor acoustic even when switched off
BeoSound Shape -- Introducing Off The Wall Music
Click here for high-resolution version
/EINPresswire.com/ -- CHICAGO, IL--(Marketwired - April 04, 2017) - BeoSound Shape a wall-mounted, modular speaker system made of hexagonal tiles, can be placed creatively on the wall in every imaginable size and pattern. Interior aficionados are free to fully endorse and balance a visual presence with the BeoSound Shape wall installation.
As a real-life wall of sound, BeoSound Shape offers immersive music staging which is the perfect mood setter -- while at the same time offering unique resonance dampening features, ideal for large multipurpose rooms.
"Auditory indoor climate is essential for our physical and mental well-being, just like natural lighting, fresh air and ergonomics. BeoSound Shape forms an excellent answer to the challenges of interior acoustics through its intelligent sound distribution and resonance absorbing effects.", says Marie Kristine Schmidt, Vice President Brand, Design & Marketing.
Unlimited set-up
BeoSound Shape is a combination of speakers, amplifiers and acoustic damper tiles that scale the sound performance and visual design of the system. Based on your individual design BeoSound Shape can go from six to practically an unlimited number of tiles in one set-up.
Choose color!
Not only is the layout of BeoSound Shape completely customizable -- the speaker system also offers an array of colors and textiles. The Bang & Olufsen color-pallet includes Parisian Night Blue, Purple Heart, Infantry Green, Brazilian Clay, Wild Dove Grey and the classic Black.
A collaboration with the renowned Danish manufacturer of design textiles Kvadrat adds the following exclusive options in terms of wool fabrics and colors: Brown by Kvadrat, Moss Green by Kvadrat, Pink by Kvadrat and Dark Blue by Kvadrat. Mix and match as you wish.
A band on the wall
Bang & Olufsen has a unique up-mixing algorithm, called "Band on the wall" which is designed to create a crisp and precise soundscape with the vocal performer in the centre and the instruments to the sides. This technique produces a sound experience as if the band was literally placed up against the wall doing a live performance allowing the audience to move freely around a room.
An online design tool from Bang & Olufsen will be made available to both visually mix and match tiles and provides acoustic recommendations for optimal placement of the speaker tiles.
Streaming features
The BeoSound Core connectivity hub, hidden behind a hexagonal tile, enables wireless streaming of high quality music from your mobile device via streaming technologies such as AirPlay(1), Chromecast built-in(2) or Bluetooth. BeoSound Core also includes multiroom functionality making it part of the family of Bang & Olufsen and B&O PLAY products that can play different music in different rooms or let one tune flow throughout your home.
BeoSound Shape will be available in Bang & Olufsen stores in August 2017. The price of the BeoSound Shape depends on the size, acoustical performance, and fabric choice. Pricing will be confirmed when launched in stores and will depend your customization choices. The starting price for a standard setup is around $4000 USD and up.
#BangOlufsen
#LikeNoOneElse
#BeoSoundShape
Bang & Olufsen was founded in Struer, Denmark, in 1925 by Peter Bang and Svend Olufsen, two innovative, young engineers devoted to high quality audio reproduction. Since then, the brand has become an icon of performance and design excellence through its long-standing craftsmanship tradition and the strongest possible commitment to high-tech research and development.
Still at the forefront of domestic technology, Bang & Olufsen has extended its comprehensive experience with integrated audio and video solutions for the home to other areas such as the hospitality and automotive industries in recent years. Consequently, its current product range epitomizes seamless media experiences in the home as well as in the car and on the move.
For more information on Bang & Olufsen, please visit www.bang-olufsen.com. Images are available free of charge from the Bang & Olufsen media centre: http://mediacenter.bang-olufsen.dk. Apple TV is a trademark of Apple, Inc., registered in the U.S. and other countries.
(1) Pending approval
(2) Pending approval
Image Available: http://www.marketwire.com/library/MwGo/2017/4/4/11G135091/Images/bang.couch-b14342390b579662bc90c343f1c99396.jpg

For more information, please contact:
Dora Czeczotka
Bang & Olufsen America, Inc.
Sr. Marketing and PR Manager
847-590-4920 direct
DCZ@bang-olufsen.dk