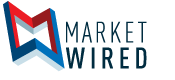 ForeSee Announces Record Revenue
ForeSee opens 11th annual client summit with news of company's strong financial growth and game-changing product roadmap
/EINPresswire.com/ -- PHOENIX, AZ--(Marketwired - Apr 4, 2017) - ForeSee, the leader in voice of customer solutions, today announced that 2016 was a record year for revenue and the sixteenth straight year of revenue growth for the company since it was founded in 2001. ForeSee celebrates its strong financial position as it welcomes customer experience (CX) leaders from hundreds of the world's leading companies to its eleventh annual client summit in Phoenix this week.
"ForeSee is a company with a rich history, a strong position and an incredibly bright future," CEO Pete Daffern said. "When organizations use ForeSee's proven model and world-class insights, CX will guide critical decisions and predict business impact with certainty. Meeting with so many clients at our annual Summit makes it clear why our business has been so successful over the years, and why we continue to accelerate our growth. "
ForeSee not only had record-setting revenue in 2016, it also made important customer experience (CX) innovations that will continue to drive the company's growth and enhance its ability to help clients drive great future business outcomes. These advancements include:
At this week's ForeSee Summit in Phoenix, CX leaders from hundreds of the world's leading companies will gather to share best practices and business outcomes of their CX initiatives. ForeSee also plans to reveal its company vision and game-changing product roadmap, and will host a series of expert-led product sessions to help clients get the most out of their ForeSee investments. Angela Duckworth, bestselling author of Grit: The Power of Passion and Perseverance, will be the keynote speaker.
About ForeSee
ForeSee pioneered customer experience intelligence in 2001 and has become a recognized leader in Voice of Customer (VOC) solutions. The award-winning ForeSee CX Suite helps more than 2,000 companies worldwide transform their VOC programs into a strategic business discipline that delivers economic impact. Only ForeSee offers a rigorous approach to customer experience measurement, access to an unmatched 200 million benchmarked experiences, and actionable insights from a team of 200 expert analysts that give certainty to CX improvements. ForeSee is headquartered in Ann Arbor, MI and has offices in New York; Washington, DC; St. Louis; Cleveland; San Francisco; Vancouver; and London. For more information, visit www.foresee.com.
For more information, contact:
Sarah Allen-Short
Email Contact
804-402-6263

EIN Presswire does not exercise editorial control over third-party content provided, uploaded, published, or distributed by users of EIN Presswire. We are a distributor, not a publisher, of 3rd party content. Such content may contain the views, opinions, statements, offers, and other material of the respective users, suppliers, participants, or authors.