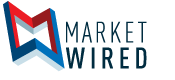 Root Inc. Wins a 2017 Temkin Group Vendor Excellence Award
Award recognizes Root's expertise and approach to helping clients deliver outstanding customer experiences
SYLVANIA, OH--(Marketwired - March 29, 2017) - Root Inc., a strategy execution consulting company, today announced it has been named a winner of a Temkin Group CX Vendor Excellence (CxVE) Award in recognition of its ability to help clients create outstanding customer experiences.
The CxVE Awards, in its fifth year, was established by the leading CX research and consulting firm, Temkin Group, to recognize vendors-consultants, software companies, research firms and more-helping organizations excel in customer experience. Winners were selected based on their capabilities, results and client case studies.
"While we greatly appreciate this award acknowledges Root's expertise in building customers for life through great experiences, but more importantly we believe it recognizes our clients who are working so diligently to deliver excellent customer service," said Gary Magenta, Chief Change Architect at Root Inc. "It's not easy to spend time and effort getting leaders aligned on a consistent customer culture, truly engaging managers as the drivers of that culture and ensuring the frontline fully understands their role in creating those amazing customer experiences. It requires dedication and commitment and we're extremely pleased to support our clients in these efforts and help them see meaningful results."
Root was one out of only five organizations recognized by Temkin Group for this award. You can read more about the 2017 Temkin Group CxVE Awards here.
About Root Inc.
Root is a strategy execution company that helps organizations engage their people as the catalyst and driver for change. Root does this by connecting people with complex strategies using creative and visual methods, transformative insights, and consulting know-how on strategy deployment and sustainment. With more than 25 years of capabilities developed from partnering with the world's largest businesses, Root has created a proven framework that consistently achieves clarity, ownership, and results. Based in Sylvania, Ohio, Root has been recognized as a Great Place to Work eight times. Visit www.rootinc.com for more information.