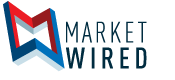 Aeromexico Connects Mexico to the World
Aeromexico is the airline in Mexico offering the greatest flight connectivity options to 44 domestic and 45 international destinations in three continents; In the last two years, the airline started operations to 12 new international destinations; The airline has 13 Boeing 787 Dreamliners, considered the most modern commercial aircrafts in the sky
Tianguis Turístico
Click here for high-resolution version
/EINPresswire.com/ -- ACAPULCO, MEXICO--(Marketwired - March 28, 2017) - In the framework of the 2017 "Tianguis Turistico" edition, Aeromexico, Mexico's global airline, announced that its growth strategy has allowed it to maintain its position as the largest global airline network in Mexico serving 44 domestic and 45 international destinations.
This leadership position is grounded in the carrier's strategy to continue increasing its domestic and international connectivity options along with its fleet renewal plan for its more than 130 aircraft, including the Boeing 787-8 and 787-9 Dreamliner, considered the most modern commercial aircraft in the sky.
In the last two years, the airline has added 12 new international destinations to its network spanning three continents, including Boston, Medellin, Panama, Toronto, and Vancouver in 2015; Amsterdam, Austin, and Santo Domingo in 2016; and Calgary, Detroit, Seoul, and San Jose, California this year.
It is also important to note that Aeromexico's international consolidation strategy for this year, is centered on strengthening its route network with a 150% increase in the number of flights offered to Canada, a 120% increase in the number of seats offered to Asia, a 30% increase in the number of flights it operates to Europe, and a nearly 15% increase in its service to Central and South America, as the carrier maintains its position as the only Latin American airline with a presence in Asia.
In the domestic market, Aeromexico was one of the first companies to join the Viajemos Todos por Mexico (Let's All Travel Through Mexico) Program implemented by the Ministry of Tourism, reporting a 100% growth in its Gran Plan package bookings to destinations like Huatulco, Los Cabos, Merida, Puerto Vallarta, and Zihuatanejo in the First Quarter of 2017.
Thus, Aeromexico continues to significantly strengthen its flight connection network by offering customers more options with the quality service the carrier features on each one of its flights.
About Grupo Aeromexico
Grupo Aeromexico, S.A.B. de C.V. is a holding company whose subsidiaries are engaged in commercial aviation in Mexico and the promotion of passenger loyalty programs. Aeromexico, Mexico's global airline, operates more than 600 daily flights and its main hub is in Terminal 2 at the Mexico City International Airport. Its destinations network features more than 80 cities on three continents, including 44 destinations in Mexico, 19 in the United States, 15 in Latin America, four in Canada, four in Europe and three in Asia.
The Group's fleet of more than 130 aircraft is comprised of Boeing 787, 777 and 737 jet airliners and next generation Embraer 145, 170 and 190 models. In 2012, the airline announced the most significant investment strategy in aviation history in Mexico, to purchase 100 Boeing aircraft including 90 MAX B737 jet airliners and 10 B787-9 Dreamliners.
As a founding member of SkyTeam, Aeromexico offers customers more than 1,000 destinations in 177 countries served by the 20 SkyTeam airline partners rewarding passengers with benefits including access to 672 premium airport lounges around the world. Aeromexico also offers travel on its codeshare partner flights with Delta Air Lines, Alaska Airlines, Avianca, Copa Airlines and Westjet with extensive connectivity in countries like the United States, Brazil, Canada, Chile, Colombia and Peru. www.aeromexico.com www.skyteam.com
Image Available: http://www.marketwire.com/library/MwGo/2017/3/28/11G134364/Images/LOGO2-b55c05dbf2a891afa65ffe5212b3096f.jpeg