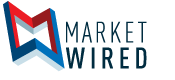 Travel Tips for Spring Break through YYC
/EINPresswire.com/ -- CALGARY, AB--(Marketwired - March 23, 2017) - Spring break is here, bringing with it the opportunity for holiday travel. Here are some tips and ideas to get your trip off to a good start at YYC Calgary International Airport during this holiday break.
Pre-departure planning
Check with your airline to get its recommended check-in time at the airport for your flight and get familiar with the airline's baggage requirements or restrictions. Check your airline's website, or yyc.com, for any updates to your flight status before leaving home.
Similarly, know what you can and can't take through security screening at the airport. The Canadian Air Transport Security Authority (CATSA) provides security screening and also provides information to help you move more quickly through this important process. That information is on the CATSA website: www.catsa-acsta.gc.ca.
Arriving at the airport
If you haven't had a chance to fly out of YYC since our terminal expansion, remember that all flights to U.S. and other international destinations depart from the new International Terminal, with domestic flights leaving the same part of the terminal they always have. Our International Terminal utilizes North America's first Call to Gate boarding system, allowing you to relax in the central seating area until it's time to board your aircraft.
Need parking? -- you've got lots of options
We recently reduced weekly parking rates in our Economy Parking lot -- our surface lot located a short walk to the airport terminal -- to $64.95/week. Use YYC's parking rate calculator and maps on yyc.com to help you find the parking option to match your needs. Parkade P1 is located closest to the Domestic Terminal, while P2 is closest to the International Terminal.
If you're picking up family or friends at the airport, make use of our free cell phone wait lot. Located near the terminals, this lot provides you with a place to park and wait until your guests call to say they have claimed their bags and are ready to be picked up at the curb on the Arrivals Level. You can then quickly pick them up at a designated area on the curb and be on your way.
Activities for the family
If you find yourself with time to spare at the airport there are a number of activities available for the whole family.
On Friday, March 24, from 9-11 a.m., look for our Kids' Story Time reading stations in the Domestic Terminal. Members of the YYC Crew will be reading books aloud for the seven-and-under crowd.

Concourse A -- near gate A12
Concourse C -- near gate C51

Kids Eat Free, March 25-31, at Kelsey's and Montana's -- both located pre-security in the Domestic Terminal. Visit the restaurants for full details.
There are more than 170 shopping, dining and other services located, both pre- and post-security, in the terminals. Whether you're looking for a meal, reading material, a haircut, sunscreen or other last minutes holiday must-haves, you'll find them at YYC.
There are five Kids Zones located throughout the terminal facilities. Each interactive play area has a unique Calgary and Alberta-focused theme.
SpacePort, located on the mezzanine level of the Domestic Terminal building, is a free, hands-on educational and entertainment space.
Free WiFI is available throughout the terminals.
Details and locations of all of the amenities at the airport can be found on the terminal map at yyc.com, and YYC's White Hat Volunteers and Customer Care Ambassadors are always available to help answer any questions while you're at the airport.
ABOUT THE CALGARY AIRPORT AUTHORITY
The Calgary Airport Authority is a not-for-profit, non-share capital organization, incorporated under the Alberta Regional Airports Authorities Act, and is responsible for the safe, secure and efficient management of the YYC Calgary International Airport (YYC) and Springbank Airport (YBW) under long-term lease from the Government of Canada. YYC's mandate is to advance economic and community development by providing improved airline and transportation services for the benefit of the public. The Authority has invested over $4 billion into the continued development of YYC, opening Canada's longest runway in 2014 and a new International Terminal in 2016. YYC is a key economic driver for Calgary and Alberta, generating more than $8 billion in economic activity annually and creating 48,000 jobs.
For more information contact:
Media Relations
The Calgary Airport Authority
P: 403 735 5899
media@yyc.com
Twitter: @FlyYYC