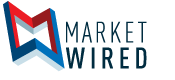 Forward Corp. Delivers More Value to Customers & Brand with Paytronix-Powered Rewards Program
Michigan-based chain is Winner of 2017 Paytronix Loyaltees Award for Best Convenience Store Loyalty Program Launch
/EINPresswire.com/ -- NEWTON, MA--(Marketwired - Mar 22, 2017) - Paytronix Systems, Inc., a leading provider of reward program solutions to restaurants and retailers, today announced that Forward Corp. is the winner of its 2017 Paytronix Loyaltees Award for Best Convenience Store Loyalty Launch. Replacing a well-loved 10-year-old program that had essentially fallen behind in technology, the new Forward Rewards program makes it easy for customers to enroll, identify themselves with a telephone number, and begin to earn and accumulate rewards. 
The Paytronix Loyaltees Awards is an annual program designed to identify and spotlight Paytronix customers who are leveraging the Paytronix Rewards platform to deliver truly innovative and market-defining guest experiences.
Read the full Forward Corp. story, "Forward Corp. Brings More Value to Forward Rewards with Migration to Paytronix."
Headquartered in Standish, Mich., Forward Corp. operates 30 convenience stores across a 12-county area in northeast Michigan. Launched on Nov. 1, 2016, the new user-friendly Forward Rewards Program is integrated to Forward's Verifone Commander POS system.
The new program incorporates the best parts of the brand's previous rewards program with enhanced features from Paytronix, such as email marketing, phone number lookup at the POS, customer-selected rewards and paperless coupons. In addition, the new program includes a branded mobile app. This highly professional, user-friendly app has greatly improved the program members' user experience.
Value to the customer - Members can join the program at their convenience either in store at a kiosk, online or via the brand's new mobile iOS or Android App. Members can identify themselves by swiping their membership card or providing their phone number at the credit card terminal. 
Value to the brand - Because the new technology has removed barriers to joining Forward Rewards, the brand is capturing twice as much customer purchase behavior data, more customers are joining and more are remaining active in the program. The new program also enables Forward to reach members with targeted email messages.
"We are excited about using Paytronix's wonderful reporting capabilities to further delve into our data and target rewards to customer segments to increase our sales," said Emily Mallory, chief marketing officer, Forward Corp. "We want to find opportunity holes in our data and fill them with rewards to incentivize more sales. We are excited to be able to use those features in the future of our loyalty program."
"We are thrilled about Forward Corp.'s new rewards program. When I think about all of the opportunities that lie ahead in leveraging the customer purchase data that's now available to the Forward marketing team, I can foresee the positive impact our software will have on its business," said Andrew Robbins, president, Paytronix Systems, Inc. "The chain's customers will enjoy digitally earning and redeeming their rewards, earning bonus sweepstakes entries and the convenience of phone-lookup at the POS for those customers who forget their card."
About Paytronix Systems, Inc.
Paytronix's proprietary guest engagement platform helps more than 300 restaurant and retail chains manage and grow more than $18 Billion in guest spend. Customers benefit from big data consumer insights that Paytronix generates from 1-to-1 engagement with more than 165 million loyal guests -- through mobile, social and today's most innovative digital marketing tools. As a result, customers can more effectively segment and motivate their guests to increase spend and drive revenue. For more information, visit www.paytronix.com.

EIN Presswire does not exercise editorial control over third-party content provided, uploaded, published, or distributed by users of EIN Presswire. We are a distributor, not a publisher, of 3rd party content. Such content may contain the views, opinions, statements, offers, and other material of the respective users, suppliers, participants, or authors.