David Timmersman Appointed President Of Vitaldyne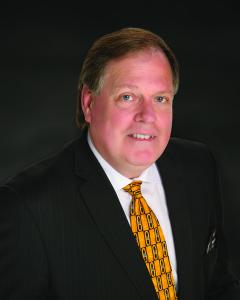 COKATO, MINNESOTA, USA, March 21, 2017 /
EINPresswire.com
/ -- David Timmersman was appointed president of Vitaldyne Inc., a contract manufacturer specializing in the manufacture, assembly and packaging of medical devices and components.
Mr. Timmersman assumes the position held by Mariellyn Kuske, a founder of the company who will be retiring once the transition to new leadership is complete. Mrs. Kuske, along with her husband Mike, began Vitaldyne in 1999 and built it into an important FDA approved supplier of components to leading medical device manufacturers.
Mr. Timmersman joins Vitaldyne bringing 25 years experience as a senior level sales and management executive. Most recently, Mr. Timmersman was vice president of Medical Extrusion Technologies, Inc., a supplier of high quality extrusion products to the medical device industry. During his three year tenure, the company experienced major growth in all three of its U.S. plant locations.
Previously, Mr. Timmersman was sales and marketing manager of LSA Laser, Inc. of Plymouth, Minnesota, a contract manufacturer of specialty laser services to the medical device industry. In that position, Mr. Timmersman instituted sales tools and programs to top tier medical device manufacturers more than tripling revenues over an eight year period.
Throughout his 25 year career, Mr. Timmersman has focused on providing strategic thinking and proven business plans contributing to company growth. He holds a Bachelor of Science degree from Northern Illinois University.
"With Mr. Timmersman's broad and successful background in the medical device industry, Mike and I believe he is the ideal veteran leader to take Vitaldyne to the next level, Mrs. Kuske stated. "We believe Mr. Timmersman will accelerate our vision to continue growing in our technically challenging and increasingly competitive medical device products."
Vitaldyne is a ISO 9001:2000 certified FDA approved manufacturer of implantable devices used in orthopedic, cardiac, urological and other surgical procedures. Components are for Cardiovascular, Neurology, Vascular Access and Lead Stimulation and more. The company manufactures complete device assemblies and packages them in Class 7 clean rooms.
For more information about the company, go to
www.vitaldyne.com
or call 1-320-559-0120. Vitaldyne is located at 400 Cokato Street East, Cokato, Minnesota 55321.
Contact:
David Timmersman
President, Vitaldyne, Inc.
Email: davidt@vitaldyne.com
Main: 320-559-0120
Chris Madison
Anderson Madison Advertising
(952) 835-5133
email us here