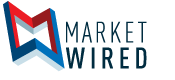 L Type Laminated Permanent Magnets Offer the Thinnest Insulating Layers & Lowest Eddy Current Losses for Optimal Efficiency
Arnold Magnetic Technologies L Type magnets reduce eddy current loss in high efficiency motors
Click here for high-resolution version
Samarium cobalt or neo magnets from Arnold Magnetic Technologies with the thinnest insulating layers
Click here for high-resolution version
Arnold Magnetic Technologies logo
Click here for high-resolution version
/EINPresswire.com/ -- ROCHESTER, NY--(Marketwired - March 21, 2017) - Achieve optimal magnetic performance with the lowest resistance: announcing L Type Laminated Magnets from Arnold Magnetic Technologies.
Motor designers in markets such as aerospace, motorsports, automotive, and industrial are challenged to continually improve the efficiency of their high efficiency, high switching frequency applications. These applications demand the best magnetic materials, and Arnold L Type laminated magnets deliver record-breaking performance under extreme conditions.
L Type magnets are crafted from best-in-class RECOMA® samarium cobalt and neodymium iron boron materials with:
The thinnest available insulating layers, <20 um
Performance at temperatures up to 200˚C
Magnet layers from .5 mm and up in custom shapes and sizes in neodymium iron boron or samarium cobalt
"L Type Laminated Magnets are the ideal solution for customers looking to get increased efficiency from their permanent magnet motor materials," Arnold CEO Dan Miller stated. "The innovative laminated magnet process results in next-generation material -- a perfect complement to our suite of industry-leading samarium cobalt and neodymium iron boron magnets and assemblies."
To learn more about L Type laminated magnets and to download the data sheet, visit http://www.arnoldmagnetics.com/en-us/L-Type-Magnets
About Arnold Magnetic Technologies
Arnold Magnetic Technologies, headquartered in Rochester, N.Y., is a global manufacturer of high performance magnets, precision magnetic assemblies and thin metals. High performance materials from Arnold support motor systems that are smaller, lighter and more efficient while operating in high speed, high heat environments. Arnold's advanced materials and magnetic assemblies serve a wide range of industries including aerospace & defense, automotive & motorsports, consumer & industrial, oil & gas, medical, and more. Many of our products are ITAR compliant, made from our advanced, DFARS compliant materials. In addition, Arnold Magnetic Technologies holds certifications in ISO:9001, AS9100, ISO TS 16949, and NADCAP. For more information, visit Arnold Magnetic Technologies at www.arnoldmagnetics.com, or call us at 800-593-9127.
Image Available: http://www.marketwire.com/library/MwGo/2017/3/17/11G133401/Images/L_Type_-_Laminated_magnets_Arnold_Magnetics_16_Div-1072f00c4fb5aadbb7cee154bc20eb0b.jpg
Image Available: http://www.marketwire.com/library/MwGo/2017/3/17/11G133401/Images/L_Type_Laminated_Magnet_IMG_1260-7a2b13e4cdcb910c9146b620c92d789e.JPG
Image Available: http://www.marketwire.com/library/MwGo/2017/3/17/11G133401/Images/arnold_logo-f28cbe4d9b178d08b7f64363ba33ac17.jpg