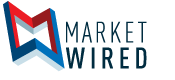 Fasten Completes More Than 270,000 Rides During SXSW
Company reports 99.8 percent uptime, completing more than 32,000 rides on busiest day
/EINPresswire.com/ -- AUSTIN, TX--(Marketwired - Mar 20, 2017) - Fasten, the leading ridesharing provider in Austin and the Official Ridesharing Service of the 2017 South by Southwest® (SXSW®) Conference and Festivals, successfully completed more than 270,000 rides beginning 12:01 am March 6 through 11:59 pm on March 19. Other metrics point to a successful event for the company, including:
Biggest day: on St. Patrick's Day, the busiest day of the festival, Fasten provisioned and its drivers completed more than 32,000 rides.


Wait times: the average wait time was 3 minutes 38 seconds. This is on par with non-SXSW wait times.


Reliability: Fasten experienced intermittent service interruptions during a 50 minute time period on March 12 but otherwise performed as designed for the balance of the festival, resulting in a 99.8 percent uptime.


"I could not be prouder of our team and our drivers, who worked their tails off for the past two weeks," said Kirill Evdakov, co-founder and CEO of Fasten. "The experience stress tested our technology and our overall operations, and we are really pleased with how it turned out."
About Fasten
Based in Boston, Fasten is a ride hailing company dedicated to operating a profitable business that offers drivers fair pay, and that meets consumers' needs for timely, efficient and affordable transportation. The company offers services in Boston, Mass. and Austin, Tex. with plans to expand to additional markets in 2017. More information is available via the web at www.fasten.com.