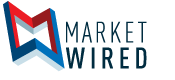 UMG Offers $10,000 Prize at Rust Tournament
/EINPresswire.com/ -- ST. LOUIS, MISSOURI--(Marketwired - Mar 17, 2017) - UMG joins the upcoming Athens Online MegaLAN as the title sponsor. The event is hosted this weekend by the competitive gaming club, ESports at UGA. The tournament is at the University of Georgia on March 18th at 11AM and will continue into Sunday March 19th. You can purchase your tickets to attend here: www.esportsuga.org.
As one of the leading eSports organizations in North America, sponsoring the event is an exciting opportunity to expand its North American presence. The Athens Online MegaLAN consists of universities and gamers from across the South and beyond coming together to enjoy an event filled with competitive tournaments, prizes and giveaways.
This is the first of many upcoming UMG events. The next event takes place in early April in Sault Ste. Marie, Ontario, Canada. The Sault Ste. Marie event will be the first of five in a Northern Ontario Tour. The live tournament will feature Call of Duty: Infinite Warfare, with a prize pool of $10,000. Keep an eye on our website for more details http://www.events.umggaming.com/events/ssm
"UMG is thrilled to be involved with the University of Georgia and ESports at UGA. UMG sees this event as the beginning of a relationship with many of the leading schools in both the US and Canada" said Jeff Covington, CEO at UMG. "Athens OnLine is a great starting point for the UMG college and University initiative."
About UMG:
UMG is one of the premier eSports companies in North America, offering live gaming entertainment events and online play since 2010. With offices in St. Louis and Calgary, UMG has hosted live eSports events in centres such as Orlando, Nashville, Washington, South Carolina, Niagara Falls, and Dallas. UMG Online has hosted over 12 million online matches, and has over 1.5 million monthly average users.
Along with its mega online presence and live event experience, UMG plans on making its way into the college and university scene. UMG encourages students across the US and Canada to form their own eSports clubs. The future goals are to offer special discounts and live events to students across North America in hopes of growing the eSports community.
Visit us online at www.umggaming.com

EIN Presswire does not exercise editorial control over third-party content provided, uploaded, published, or distributed by users of EIN Presswire. We are a distributor, not a publisher, of 3rd party content. Such content may contain the views, opinions, statements, offers, and other material of the respective users, suppliers, participants, or authors.