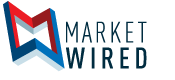 Photonic Public Relations Inc. Sharing the Inside Stories from #BCTechSummit
/EINPresswire.com/ -- VICTORIA, BC--(Marketwired - March 13, 2017) - Photonic Public Relations Inc. is excited to announce our attendance at the BC Tech Summit March 14-15 at the Vancouver Convention Centre. The event is expected to attract over 5,000 attendees with its displays of excellence in technology, innovation, and entrepreneurship. We look forward to the event to meet the people behind ambitious tech companies and startups and to share the stories about British Columbia's indefatigable technology sector.
"The BC Tech Summit is a great place to connect with BC tech companies and to check out what else is going on in the province," said Tom Keenoy, Founder of Medium Rare Interactive, Inc, who will be one of the attendees representing Comox.
We're excited this year at Photonic to share the exceptional stories of technology solutions built in BC. Technology is a game-changing force disrupting industries across many market verticals. It will be fascinating and exciting to see the potential and way forward in 2017 and beyond for #BCTech and the numerous Canadian startups, programs, funds, and accelerators.
The booming tech sector has created over $26 billion in revenue and $15 billion in GDP with 92,700 talented employees. This growth has been accelerated by the inception of the BC Tech Fund, a $100 million venture capital fund launched by the Government of British Columbia last year. The BC Tech Fund was established as a stable means of funding for emerging tech companies in dynamic sectors.
This robust expansion has attracted entrepreneurs, thought leaders and investors from the United States. What was initially labeled as the "brain drain," many Americans have begun to analyze opportunities available in British Columbia after the results of their most recent election.
Michael Tippett recently launched True North, a company focused on relocating workers and establishing satellite offices in Vancouver. The initiative found increased urgency after the executive order from President Donald Trump's administration removed H-1B work visas, the application Silicon Valley relied on to bring strong talent from overseas.
Vancouver is a vital partner in the "Cascadia innovation corridor," an agreement signed last September between Washington and British Columbia to foster mutual technology growth. This arrangement is advantageous for Vancouver to enhance its reputation among major tech players such as Microsoft, Boeing, and Amazon.
Microsoft recently made a $1 million investment in the Cascadia Urban Analytics Cooperative (CUAC). It is a new research initiative by the University of British Columbia (UBC) and the University of Washington (UW) to expand economic prosperity. The move points to the long-term collaboration between British Columbia and its southern neighbours, a presence that will be evident at this year's BC Tech Summit.
Photonic Public Relations Inc: We are a unique agency that offers public relations, strategic marketing, advertising and business consulting integrated together for ambitious professionals. We create high-impact strategies grounded in research to differentiate your brand from its competitors to break into new markets, maximize exposure and increase revenue. We take the time to listen to see what makes you unique, providing you with the plan and execution to build the scale, reputation, and reach of your organization.

EIN Presswire does not exercise editorial control over third-party content provided, uploaded, published, or distributed by users of EIN Presswire. We are a distributor, not a publisher, of 3rd party content. Such content may contain the views, opinions, statements, offers, and other material of the respective users, suppliers, participants, or authors.