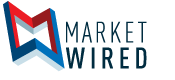 CORRECTION - Fit Form
/EINPresswire.com/ -- PANAMA CITY, PANAMA--(Marketwired - Mar 2, 2017) - In the news release, "Neela Eyunni Starting a Photo Shoot for Fit Form Eyewear," issued Thursday, Feb 16, 2017 by Fit Form, we are advised by the company that "Neela Eyunni" should read "Neela Martin" throughout the text. Complete corrected text follows.
Neela Martin Starting a Photo Shoot for Fit Form Eyewear
PANAMA CITY, PANAMA -- Feb 16, 2017 -- Neela Martin, an aspiring sunglass photographer who was born in Panama City, Panama, is starting off the year with an all inclusive photo-shoot in downtown Panama.
The shoot is inspired by a new line of eyewear from the brand new company Fit Form which is labeled as: "When Fit meets Form." The eyewear company based out of Central America is looking to expand their brand reach with retail locations carrying their line in New York City, Minneapolis, Chicago, Miami, and Los Angeles by the end of 2017.
The photos for the photo shoot will be shared on Fit Form's new website, which is currently under construction, as well as their Pinterest and Instagram accounts. "The best way to brand yourself and promote your new product today is by taking lots of great photos and being as social as possible sharing your work with the world via social media," said Neela Martin.
Fit Form was started as a sustainable sunglass and eyewear company that can look expensive without the high cost to purchase. The photo shoot by Neela Martin is expected to take place on April 7, 2017, with further details to be announced shortly on Fit Form's instagram page.

EIN Presswire does not exercise editorial control over third-party content provided, uploaded, published, or distributed by users of EIN Presswire. We are a distributor, not a publisher, of 3rd party content. Such content may contain the views, opinions, statements, offers, and other material of the respective users, suppliers, participants, or authors.