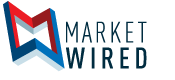 Sackman Enterprises Hosts 70 Rainey Sales Gallery Opening Party
Luxury Condominium Developer Introduced Guests to Renowned Interior Designer Mark Zeff
Guests of the 70 Rainey sales gallery opening enjoyed renderings of the project including the hero shot of the building.
Click here for high-resolution version
Renowned designer Mark Zeff and Sackman Enterprises Managing Director CJ Sackman discussed the vision of the project to attendees at the sales gallery opening.
Click here for high-resolution version
/EINPresswire.com/ -- AUSTIN, TX--(Marketwired - March 01, 2017) - Sackman Enterprises announced today the grand opening of its 70 Rainey sales gallery located at 78 Rainey Street held on Wednesday, February 22. The event featured a meet-and-greet with the renowned designer Mark Zeff, who conceived the luxury high-rise development's sophisticated, industrial chic interiors.
"We were excited to showcase Mark's vision. His forward focused aesthetic embodies the innovation and caliber of design that sets 70 Rainey apart," said C.J. Sackman, managing director for Sackman Enterprises.
Sackman welcomed attendees and provided a project update before introducing Mark Zeff, the renowned visionary behind the stunning interiors for 70 Rainey. Zeff, the internationally acclaimed interior designer for the development, and mastermind behind the design of Hotel Van Zandt, educated party goers on his vision for the project and reinforced his love of the Rainey Street District and excitement to work on another project of such esteemed caliber in the neighborhood.
"With the interior designs for 70 Rainey, we sought to reflect the relaxed sophistication, authenticity and attitude that are the trademark of Austin and the people who live here," said Mark Zeff, founder and president of MARKZEFF, the New York City-based full-service design firm. "Our inspiration was to use industrial elements to develop an elegant take on a raw, edgy style."
To achieve the relaxed, sophisticated aesthetic Sackman envisioned, Mark Zeff incorporated a variety of woods and burnished brass, from European wide-plank oak flooring, to black-stained wood kitchens with custom-designed burnished brass hardware, to wood-panels and large-format matt tiles in the bathrooms. Each residence features a custom line of MARKZEFF Watermark plumbing fixtures and hardware throughout -- faucets, shower heads and water spouts that evoke the comfort and sensuality of a finely appointed motor vehicle, meshed with the simplicity and visual appeal of industrial textures. All these materials and textures are chosen to support the overriding mission of comfort and a new urban lifestyle.
Located at 78 Rainey Street, the 70 Rainey Sales Gallery features a model kitchen and bathroom, finish samples of all residence appointments, and large interactive television screens showcasing renderings of the building's interiors and exteriors, including its 20,000-plus square-foot outdoor amenity deck. The gallery will be open to the public Monday through Friday from 10 a.m. to 6 p.m. and on Saturday and Sunday from 10 a.m. to 3 p.m.
Rising up in the heart of Austin's Rainey Street Historic District, 70 Rainey will be a 34-story luxury condominium development featuring 164 exceptional residences, a ground-floor restaurant and second-floor patio bar -- all overlooking the breathtaking, unobstructed views of downtown Austin, Lady Bird Lake and the Texas Hill Country. Like other Sackman projects, 70 Rainey will feature world-class design, dramatic architecture, uncompromising luxury and meticulous attention to detail. It will be located within walking distance of other downtown neighborhoods, such as the 2nd Street District, restaurants and bars, retail, parks and trails, and a host of other outdoor recreational options to explore. This natural beauty is steps from Lady Bird Lake, Congress Avenue, and the world-renowned Butler Hike-and-Bike Trail, spanning more than 10 miles of waterfront, not to mention the eclectic destinations of Rainey Street.
"When we saw what Mark Zeff had done with the interiors of Hotel Van Zandt, we knew he had what it took to capture the unique characteristics that exist in the neighborhood in an innovative and refreshing way," said Sackman. "The result is a fresh brand of luxe that is holistic and smart -- the fusion of design, utility, and technology -- and faithful to the spirit of Austin."
About Sackman Enterprises Inc.
Founded by Alan Sackman more than 50 years ago, Sackman Enterprises initially focused on restoring historic brownstones in Manhattan's Upper West Side. Since then, the company has expanded its reach throughout Manhattan and beyond, to Brooklyn, The Bronx, Queens, New Jersey, North Carolina, South Carolina, Colorado, Texas, and the Turks and Caicos Islands. Sackman prides itself on being a family-run business. Although it has experienced vast growth over the past three decades, the company still focuses on maintaining and restoring the cultural and historical integrity of its properties and surrounding communities. By placing an emphasis on supporting local businesses, people, history, and culture over three decades and three generations, Sackman Enterprises is known as much for its integrity as for its business acumen and success. For more information, visit www.70Rainey.com.
About MARKZEFF Design
Based in New York City, MARKZEFF is an international, full-service design-consulting firm. Over the last 30 years, MARKZEFF has evolved from a residential design firm into one of the nation's leading multi-disciplinary boutique design agencies. The strength and range of the firm's residential projects laid the groundwork for its expansion into commercial design, master planning projects and branding. Every interior is highly customized, from furniture design to architectural details, to create a distinct environment that reflects the client's vision. The designs seamlessly integrate brand development and interior design to deliver innovative hotels, specialty retail, restaurants and luxury residential real estate.
Image Available: http://www.marketwire.com/library/MwGo/2017/3/1/11G131826/Images/70_Rainey_Hero_Shot-39f42c81269aa0ba90a316de4147ac60.jpg
Image Available: http://www.marketwire.com/library/MwGo/2017/3/1/11G131826/Images/70_Rainey_Sales_Gallery_Opening-_Mark_Zeff_and_CJ_-64a076f69134ae178f63cfbe81ebc936.jpg