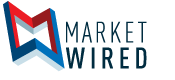 Cabbeen announces 2016 annual results
/EINPresswire.com/ -- HONG KONG, CHINA--(Marketwired - Feb 20, 2017) - Cabbeen Fashion Limited ("Cabbeen") (HKSE: 2030), one of the leading menswear designer brands in China, announced its annual results for the year ended 31 December 2016 (the "Year").
Results and Operation Highlights:
Encouraging growth in the retail revenue generated from online platforms
 Total e-commerce retail revenue increased by over 43.8% to RMB247 million
 Operate online stores on popular e-commerce platforms including T-mall, JD.com, WeChat and Cabbeen's official website
Good progress in consignment model transformation
 As of 31 December 2016, 389 retail outlets were operated using consignment model, representing approximately 43.3% of the total retail outlets
 Target to have approximately 70% of retail outlets operated on consignment model by end of 2018
Retail network and performance
 Operating 899 retail outlets
 Strong customer loyalty with VIP members contribute over 50% of total retail revenue
 Up to 31 January 2017, sell-through rate of 2016 collections was over 66.4%
 Average retail discount was approximately 26.1%
Financial highlights
 Revenue decreased by 14.4% to RMB1,161 million
 Gross profit decreased by 11.3% to RMB556 million with gross profit margin increased to 47.9%
 Profit for the Year down by 36.8% to RMB181.7 million
 Basic earnings per share is RMB0.26
 Recommend a final dividend of 5.0 HK cents per share, together with the interim dividend of 6.8 HK cents per share paid earlier, will bring the total dividend for the Year to 11.8 HK cents per share
 Dividend payout ratio is approximately 40.3%
Commenting on the future prospects, Mr. Ziming Yang, Chairman of Cabbeen said, "We remain cautious of the macroeconomic dynamics in China, but we believe there are still tremendous growth opportunities in the long run as the growth in China will continue to be fueled by growth in consumption by the emerging middle-class across China.
"Looking forward, we will continue to invest in people and enhance our operational efficiency so that we will be equipped to seize market opportunities. We will stay focused on our multi-brand strategy as we believe a wide range of apparel products targeted at different customer groups is a key for business growth. Regarding retail channels development, we plan to gradually increase the number of retail outlets to be operated on consignment model in the coming few years, while remain prudent for physical stores expansion and offer more product items for our online shops."
About Cabbeen
Cabbeen is a leading fashion casual menswear company in China, which is principally engaged in the design of apparel, footwear and accessories, brand management and sales of fashion casual apparels. According to China Fashion Association, Cabbeen is a leading Chinese designer brand based on factors including retail revenue, the number of retail outlets and brand awareness. The Group currently owns four fashion menswear brands, namely "Cabbeen Lifestyle", "Cabbeen Urban" "Cabbeen Chic" and "2AM".
For further inquiries, please contact:

iPR Ogilvy & Mather
Tina Law/ Candy Tam/ Bethany Lai
Tel: (852) 2136 6181/ 3920 7626/ 3920 7654
Fax: (852) 3170 6606
Email: Email Contact

EIN Presswire does not exercise editorial control over third-party content provided, uploaded, published, or distributed by users of EIN Presswire. We are a distributor, not a publisher, of 3rd party content. Such content may contain the views, opinions, statements, offers, and other material of the respective users, suppliers, participants, or authors.