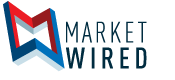 Paytronix Data Insights Finds Brand Loyalty Established With Fourth Visit
Research determines 90% likelihood that those who visit a restaurant for the fourth time will continue to visit on a regular basis
/EINPresswire.com/ -- NEWTON, MA--(Marketwired - Feb 16, 2017) - Paytronix Systems, Inc., a leading provider of reward program solutions to restaurants and retailers, today announced research from its Data Insights team, which finds that restaurant brand loyalty is established on the fourth visit. Paytronix Data Insights reports that it is 90% likely that those who visit a restaurant for the fourth time will continue to visit on a regular basis, demonstrating brand loyalty.
Read the Paytronix Research Brief:
Discover the Proverbial Gold Mine After the Fourth Visit
As the consumer's options continue to increase, the cost of customer acquisition for restaurant brands increases, and customer loyalty decreases. For this fourth research brief on Extracting Customer Insights from Big Data, the Paytronix Data Insights team zeroes in on the science of establishing brand loyalty. The report urges restaurants to use the data collected in their CRM systems to develop a customer nurturing campaign designed to propel the guest to their fourth visits. 
"Rapid growth in the restaurant and retail market has left consumers with a wealth of options, which in turn increases the cost of acquiring new customers. It's more important than ever to engage customers who are experiencing a brand for the first time," said Lee Barnes, head of Paytronix Data Insights. "To get a good return on investment from acquiring new customers the challenge is to motivate a second, third, and fourth visit, at which point nine out of ten guests become repeat, loyal customers."
The Paytronix Research Brief studied guest behavior over time, across separate study groups to analyze loyalty programs for quick-service chains, versus full-service. The report details how (and why) the more guests visit, the more likely they are to visit again, with a graph showing the dramatic increase in how likely guests from each group are to return after visits two, three, and four.
Paytronix Data Insights
Paytronix embraces Big Data, bringing together POS, loyalty, social media, and other disparate data sources to discover new opportunities for compelling visits and spending, efficiently identifying and automating 1-1 guest engagement. This report from the Paytronix Data Insights analyst research team is provided to help customers uncover actionable insights from disparate data sources, for more effective use of their marketing budget -- which ultimately results in happier, more loyal guests.
Catch up reading Prior Paytronix Research Briefs, Extracting Customer Insights from Big Data:
About Paytronix Systems, Inc.
Paytronix's proprietary guest engagement platform helps more than 300 restaurant and retail chains manage and grow more than $18 Billion in guest spend. Customers benefit from big data consumer insights that Paytronix generates from 1-to-1 engagement with more than 165 million loyal guests -- through mobile, social and today's most innovative digital marketing tools. As a result, customers can more effectively segment and motivate their guests to increase spend and drive revenue. For more information, visit www.paytronix.com.

EIN Presswire does not exercise editorial control over third-party content provided, uploaded, published, or distributed by users of EIN Presswire. We are a distributor, not a publisher, of 3rd party content. Such content may contain the views, opinions, statements, offers, and other material of the respective users, suppliers, participants, or authors.