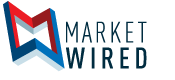 Wuxi Semico Selects AndesCore N8 for Touch and Smart Home Appliance Controller SoCs
Offering over 40 Percent Better DMIPS/mW Performance Efficiency, Andes Technology Corporation's N8 Beat Competitive Alternative to Win the Multiple Designs
/EINPresswire.com/ -- HSINCHU, TAIWAN--(Marketwired - February 15, 2017) - Andes Technology Corporation, the leading Asia-based supplier of small, low-power, high performance 32-bit embedded CPU cores, today announced that Wuxi China Resources Semico Co., Ltd. selected the Andes ultra-low power, high performance N8 CPU core over a major competitor for multiple design sockets: one for a touch controller SoC and a second for smart home appliances SoC. The Andes N8 won the design by outperforming the rival core, offering over 40 percent better DMIPS/mW performance efficiency. Both SoCs are shipping in high volume to Wuxi China Resources customers worldwide.
"We are extremely pleased that Wuxi China Resources Semico Co., Ltd. chose our N8 core for their high volume SoC designs," said Charlie Hong-Men Su CTO and Senior Vice President of R&D and Technical Marketing. "Wuxi China Resources Semico Co., Ltd. is one of China's top 10 integrated circuit design enterprises with a distinguished group of designers having a breadth of experience and expertise, first-class IC design tools, and testing facilities. This has enabled the company to be counted among China's top 50 semiconductor companies as reported in PriceWaterhouseCoopers' "China's impact on the semiconductor industry 2014 update."
"We are pleased to have Andes Technology Corp. as our CPU core supplier," said Zhao Jian-Kun, General Manager of Wuxi China Resources Semico Co., Ltd. "They have been a supportive and reliable supplier for a number of SoC designs. Our company does business in a highly competitive international market. Having Andes Cores providing our chips a power and performance advantage affords our products an edge in the market for touch controller and smart home appliances SoCs. We look forward to a continuing relationship with Andes."
About the N8
The AndesCore™ N8 targets microcontroller applications and features the latest AndeStar™ V3m instruction set architecture (ISA). The ISA enables optimal performance in a low power budget and small code size. The ISA intermixes 32-bit and 16-bit instructions, such as compare-and-branch on immediate, load/store with increment, and shift-and-ALU. With its 3-stage pipeline design, the N8 core boosts the execution efficiency of today's computation algorithms, reduces memory usage, lowers customers' silicon cost, while providing a long-term roadmap for customers needing an upgrade path from 8-bit cores. It offers vectored interrupt for low latency interrupt processing, a small footprint with low gate count and high code density, and FlashFetch technology, which speeds up flash memory accesses while reducing overall power consumption.
About Wuxi China Resources Semico Co., Ltd.
Wuxi China Resources Semico Co., Ltd., one of the leading PRC fabless design houses in terms of technology and scale. The company's expertise in digital and mixed-signal technologies enables the design and development of semiconductor products such as SoCs for touch control in portable devices as well as MCU and audio and video processing SoCs in smart home appliances and consumer electronics such as television, Hi-Fi, DVD and MP3 players, game consoles, telecommunication devices, voice synthesizers, etc.
About Andes
Andes Technology Corporation was founded in Hsinchu Science Park, Taiwan in 2005 to develop innovative high-performance/low-power 32-bit processor cores and associated development environment to serve worldwide rapidly growing embedded system applications. The company delivers the best super low power CPU cores with integrated development environment and associated software and hardware solutions for efficient SoC design.
To meet the demanding requirements of today's electronic devices, Andes Technology delivers configurable software/hardware IP and scalable platforms to respond to customers' needs for quality products and faster time-to-market. Andes Technology's comprehensive CPU includes entry-level, mid-range, high-end, extensible and security families to address the full range of embedded electronics products, especially for connected, smart and green applications.
For more information about Andes Technology, please visit http://www.andestech.com/.