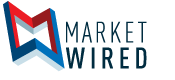 AV1 Group Successfully Finalizes Full Equity Based Acquisition of X-Fire Smart Systems, LED Lighting
Company Acquires 100% of Smart Solutions Provider, Producer of in Excess of $2.4 Million in Revenues Over Past Two Years
/EINPresswire.com/ -- LA JOLLA, CA--(Marketwired - Feb 14, 2017) - AV1 Group, Inc. (OTC PINK: AVOP), is pleased to announce that the Company has successfully acquired 100% of X-Fire Smart Systems; provider of LED lighting, Smart Grid Technology, Wireless Controlled Systems, Smart Parking Meters, Charging Stations, Utility Meters, and Picocell Technology, in an advantageous equity-based transaction.
"Because there is such diversity in the marketplace, we have collaborated and explored how to best expand and diversify with a spectrum of revenue generating divisions. X-Fire brings cutting-edge technology, a proven business model, and considerable revenues into the Company. We are very pleased that we can now call X-Fire Smart Systems an AV1 Group Wholly-Owned Subsidiary," stated Bryen Beglinger, Chief Executive Officer of AV1 Group, Inc. The global "Smart Cities" market is expected to increase from about $411 billion in 2014 to $1.1 trillion by 2019, at an annual growth rate of 22.5 percent, according to a "Smart Cities Market" report by Markets and Markets.
By virtue of revenues exceeding $2.4 Million over the past two years, this acquisition brings a strategic revenue producing asset to AV1 Group's diversified portfolio of emerging companies. Having launched 5 years ago, X-Fire brings to the table the ability to capitalize on technologically advanced "Smart" solutions, enabling the Company to expand its reach into an advantageous range of new sectors. For more information please visit http://xfiresmartsystems.com/
According to the United Nations Human Settlements ProgramSmart Cities use recent advances in communications and digital technologies, data sharing and analysis, and intelligent design to make cities more livable, resilient, economically sound, and sustainable. Smart sensors and embedded devices -- from street lights to power meters to traffic signals and beyond -- work together with an open, connected infrastructure to create a distributed layer of intelligence that can save energy, streamline operations, and make citizens feel happier and safer. The legalization transforms our market, we have discovered niche venues primed for success based on significant newly evolving demands, and we are resolved to create an environment poised to thrive congruently, on a corporate level and in the public market alike," stated Bryen Beglinger, Chief Executive Officer of AV1 Group, Inc.
It was recently announced, that Management had resolved to further strengthen the stock structure with the retirement of 50 Million shares which have been submitted for return to Treasury via the Company's Transfer Agent. "The decision to retire stock was made upon careful consideration and negotiation with key shareholders entirely invested in our effort to maximize visibility and strengthen shareholder value for all.
Moreover, as the Company continues to develop existing divisions, focus has been extended to the development of a new division created to act as a conduit between dispensaries, laboratories, and industry affiliates in anticipation of the heightened demand due to recent Section 6 Initiatives pertaining to Marijuana Regulation and Safety in California.
AV1 Group is actively continuing to develop the ventures recently announced, and intends to keep shareholders fully informed as projects unfold.
About AV1 Group, Inc.: AV1 Group, Inc. is a publicly traded investment and holding company established to identify, secure, and monetize emerging growth companies, technologies and ecommerce businesses positioned for exponential growth. The Company seeks to discover inspired entrepreneurs with revolutionary concepts which can make a substantial footprint in markets that the Company believes to have considerable growth potential. AV1 Group, Inc.'s comprehensive business model also includes a division which delivers internally created projects that are poised for revenue generation, and a platform enabling the Company to develop embryonic stage subsidiaries under one umbrella, bringing a spectrum of backgrounds to the table, thus providing a significant resource of experience, knowledge and expertise to every venture. AV1 Group, Inc. explores every opportunity to help each sector exceed their revenue goals while building close, active working relationships; preparing each respective division to be a robust competitor in their chosen markets. For more information, visit: http://www.av1group.com/
Safe Harbor Act: Forward-Looking Statements are included within the meaning of Section 27A of the Securities Act of 1933, and Section 21E of the Securities Exchange Act of 1934, as amended. All statements regarding our expected future financial position, results of operations, cash flows, financing plans, business strategy, products and services, competitive positions, growth opportunities, plans and objectives of management for future operations, including words such as "anticipate," "if," "believe," "plan," "estimate," "expect," "intend," "may," "could," "should," "will," and other similar expressions are forward-looking statements and involve risks, uncertainties and contingencies, many of which are beyond our control, which may cause actual results, performance, or achievements to differ materially from anticipated results, performance, or achievements. We are under no obligation to (and expressly disclaim any such obligation to) update or alter our forward-looking statements, whether as a result of new information, future events or otherwise.