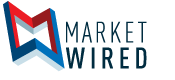 DIA Selects Symphony GOLD for Store and Category Space Optimization
International Grocery Discounter to Use GOLD to Determine Best Use of Shelf Space Across Multiple Store Sizes, Formats and Layouts
/EINPresswire.com/ -- PARIS, FRANCE--(Marketwired - Feb 2, 2017) -  Symphony GOLD, provider of the GOLD unified software platform for omni-channel retail, today announced that leading grocery discounter DIA has selected the GOLD Store and Category Space Optimisation solutions. This will enable the retailer to better manage shelf space throughout its network of locations and different formats across Spain, Portugal, Brazil, Argentina and China. 
Offering a total of 8,500 items to more than 40 million customers, DIA operates 7,700 plus stores (proprietary and franchise stores), under different store formats, including DIA Market, DIA Maxi, Clarel, La Plaza de DIA, Fresh by Dia, El Árbol and Minipreço. The DIA mission is to deliver stores that are close to shoppers and that provide a broad range of products at unbeatable prices. Its stores are differentiated from those of hard discounters with their quality selection of fresh fruits, vegetables and meat; private label brands; and quality health and beauty items.
As DIA stores are updated to provide clearer category zoning and open lines of sight to create a warmer environment, GOLD will help the retailer determine the best use of shelf space across multiple store sizes, formats and layouts, as well as maximize global performance of all categories. By automating the production of cluster specific planograms, DIA will increase speed to market across all of its operations.
"With multiple store formats across five different countries, DIA is addressing shopper expectations by ensuring each category is customer relevant and implemented correctly at the store level," said Mercedes Idoate Huarte, International Sales Director, DIA. "GOLD helps us optimize space performance down to individual products and categories at store level, and will enable HQ and stores to connect to ensure relevant plans are in place to increase shopper satisfaction and return of investment."
"DIA are experiencing solid growth and needed a space planning and optimisation platform to support their multiple store formats and various layouts," said Graeme Cooksley, CEO & President, Symphony GOLD. "Deploying Symphony GOLD will enable DIA to more effectively manage their shelf space across Europe, South America and Asia and provide them with a scalable platform for future expansion."
Multimedia and Resources
Find out more about Symphony GOLD Store and Category Space Optimization. 
About Symphony GOLD
Symphony GOLD, provider of the industry-leading GOLD unified software platform for omni-channel retail, helps high volume and CPG retailers grow revenue and margins through localized, space-aware assortments and pricing, improved inventory deployment and availability, and increased operational productivity. Symphony GOLD has delivered results for some of the world's most known retail brands and consumer goods manufacturers for almost 30 years in over 70 countries, enabling them to provide their shoppers with better value, greater convenience and improved choice. More at www.symphonygold.com follow us on twitter @GOLDretail
Symphony GOLD solutions help power the Symphony Retail Cloud, the industry's first role-based, customer-centric cloud solution that enables retailers and manufacturers to deliver more than two percent revenue growth by translating customer intelligence into insights and actions that drive bottom-line decisions. More at www.symphonyretailcloud.com
Press Contact:
For further media information contact:
Symphony GOLD
Joan Geoghegan
Email Contact
978-371-3921

EIN Presswire does not exercise editorial control over third-party content provided, uploaded, published, or distributed by users of EIN Presswire. We are a distributor, not a publisher, of 3rd party content. Such content may contain the views, opinions, statements, offers, and other material of the respective users, suppliers, participants, or authors.