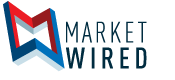 Festival of Light Prepares for 2017
Lantern Fest organizers announce 2017 locations and themes
/EINPresswire.com/ -- SALT LAKE CITY, UT--(Marketwired - January 19, 2017) - In 2016, more than 150,000 families and friends gathered in communities nationwide to participate in The Lantern Fest. After last year's hugely successful national tour, the magical event is preparing for 2017.
"Last year, we held thirty-one events nationwide," said Lantern Fest spokeswoman Amy Gessel. "We are excited to return to those amazing cities and add new locations to the 2017 calendar."
Texans will be the first to witness the spectacular lantern release when the event stops in Dallas on March 4. Event organizers already confirmed 17 other locations for 2017 including: Albuquerque, Philadelphia, Spokane, Indianapolis, Detroit, Cincinnati, Boise and Erie. Event organizers continue to work with venues and add new locations to the website weekly.
"We are shaking things up this year," said Lantern Fest spokesman Maxwell Christen."We have introduced a camping theme, bringing merit badges, campfire songs, s'mores and all your favorite camp activities under a lantern filled sky. We have also partnered with Eventbrite to make registration even easier for our awesome participants."
Activities at "Camp Lantern Fest" include face painting, inflatables, a stage show, s'mores, live music, photo opportunities with princesses, live music and more. When the sun goes down thousands of lanterns will paint the sky during the unforgettable lantern release.
Lantern Passes for many events are now available for purchase online at www.thelanternfest.com. Find more information and a location near you at http://www.thelanternfest.com/locations or check out what fans have to say on The Lantern Fest Facebook page at: http://www.facebook.com/thelanternfest
About The Lantern Fest
Historically, Chinese Lanterns symbolized good fortune, requested favorable weather and celebrated the lives of loved ones. In 2014, The Lantern Fest, owned by Sack Lunch Productions Inc. (OTC PINK: SAKL), translated this ancient tradition into a family-friendly festival with food, music, s'mores and children's entertainment. When the sun goes down, lanterns paint the sky in a spectacular release. The Lantern Fest is growing rapidly, and now holds events all over the country.