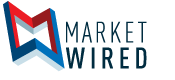 AXIM Biotech Begins CanChew Plus Clinical Trials -- SECFilings.com
/EINPresswire.com/ -- REDONDO BEACH, CA--(Marketwired - Jan 19, 2017) - SECFilings.com, a leading financial news and information portal offering free real time public company filing alerts, announces the publication of an article covering AXIM® Biotechnologies Inc.'s (OTCQB: AXIM) recently announced clinical trials evaluating its CanChew Plus® cannabidiol (CBD) gum for the treatment of irritable bowel syndrome (IBS).
Research has shown that cannabidiol (CBD) has beneficial effects on gastrointestinal disorders. The CBD Project highlights more than ten published studies showing possible benefits. The cannabinoid is theorized to work by acting on endocannabinoid receptors located in the gut, where it reduces inflammation and mitigates the effects of these disorders. However, there is a clear need for more in-depth research to prove CBD's efficacy.
AXIM® Biotech's CanChew Plus® leverages chewing gum as a delivery mechanism that simplifies the process of consuming CBD and increases its bioavailability. Earlier this year, the company completed pharmacokinetic studies that determined the blood concentration of CBD after consuming a single dose of 10 mg CBD and 30 mg CBD gum. The results from these studies will be used to determine the optimal concentration in the IBS patient trial.
The market for IBS treatment is both large and unmet by traditional pharmaceuticals. According to Global Data, a consulting firm, the global therapeutics market for IBS is set to rise from $589.6 million in 2013 to $1.5 billion by 2023, representing a compound annual growth rate of almost 9.9%. The expansion is primarily driven by rising IBS prevalence and improved diagnostics around the world.
Please follow the link to read the full article: http://analysis.secfilings.com/articles/145-axim-biotech-begins-canchew-plus-clinical-trials
About SECFilings.com
Founded in 2004, SECFilings.com provides free real time filing alerts to over 600,000 registered members and offers services to help public companies grow their audience of interested investors.
Disclaimer:
Except for the historical information presented herein, matters discussed in this release contain forward-looking statements that are subject to certain risks and uncertainties that could cause actual results to differ materially from any future results, performance or achievements expressed or implied by such statements. Emerging Growth LLC, which owns SECFilings.com, is not registered with any financial or securities regulatory authority, and does not provide nor claims to provide investment advice or recommendations to readers of this release. Emerging Growth LLC may from time to time have a position in the securities mentioned herein and may increase or decrease such positions without notice. For making specific investment decisions, readers should seek their own advice. Emerging Growth LLC may be compensated for its services in the form of cash-based compensation or equity securities in the companies it writes about, or a combination of the two. For full disclosure please visit: http://secfilings.com/Disclaimer.aspx.