India Air Care Market to Grow at a 22% CAGR Forecast to 2021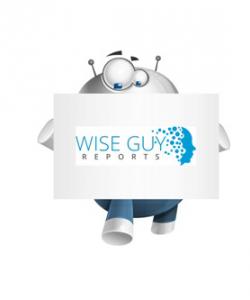 Air Care Market 2016 Indian Trends, Market Share, Industry Size, Growth, Opportunities, and Forecast to 2021
PUNE, INDIA, January 17, 2017 /
EINPresswire.com
/ -- The
air care
products, synonym of air freshener products, fall into the broad category of home care products in India. Due to increase awareness regarding clean and fresh environment, the demand for air freshener products like various fragranced air freshener spray, electric air freshener, liquid air freshener, gel air freshener, block air freshener, etc are rising than before, hence offering opportunities to the Indian air care market. The rich consumers demand for the premium and value added air care products in order to maintain air hygiene in rooms and car, and hence they use various fragrance based air care products such as lavender, jasmine, rose, sandalwood, lemon, apple, etc to keep their home and car odour free. Air care has turned into a riveting market for new product developments and innovation where producers are taking effort to convince consumers through aggressive campaign and advertizing that they should adopt air care products to improve home hygiene. A natural/organic air care product is an emerging trend in the industry. However, the penetration of air care products is low in overall India, while the rural penetration is negligible, but this presents the massive opportunities to Indian air care industry.
Request a sample report @
https://www.wiseguyreports.com/sample-request/744725-india-air-care-market-outlook-2021
India Air Care Market has been growing with a CAGR of 20% from last five years and is projected to grow with a significant growth rate over forecast period due to rising standard of living of consumers in India, growing awareness regarding clean environment, brand awareness, increasing disposable income, growing demand in middle class people and availability of wide range of products. The various formats such as sprays/aerosol air fresheners, liquid air fresheners, gel air fresheners, electrical/plug-in air fresheners, candle air fresheners, block air fresheners, etc are boosting the categorized market of air care industry in India.
According to "India Air Care Market Outlook 2021", India's air care market is projected to rise at a CAGR of 22% over five years. Dabur India, GCPL, Reckitt Benckiser, and SC Johnson India are market leaders in the air care market. India air care market is fragmented into three categories such as home fresheners, bathroom fresheners and car fresheners market. The category of car air freshener products dominates the air care market along with its various formats of the products. Dabur India is leading the air care market in India from the decade under its brand Odonil. Indian metros and urban areas of the countries are responsible for the majority of the sales of air care products, with premium specialized and value added fragranced air freshener products are growing rapidly among upper middle class consumers.
"India Air Market Outlook 2021" discusses the following aspects of air care market in India:
How it will help solving your strategic decision making process??
The report gives an in-depth understanding of air care market in India:
- To identify the on-going trends and anticipated growth in the next five years
- To anticipate the market size in 2021 and the growth rate by then
- The ongoing market trends
- The drivers of this market, challenges that hinders the growth
- The key vendors in this market space
- Global Air Care Market Size, Share & Forecast
- India Air Care Market Size, Share & Forecast
- India Home Freshener Market Size, Share & Forecast
- India Car Freshener Market Size, Share & Forecast
- India Bathroom Freshener Market Outlook
- Segmental Analysis - By Company, By Brand, By Region, By Segment, By Format, By Sales, By End User, By Ingredient, By Fragrance
- Changing Market Trends & Emerging Opportunities
- Competitive Landscape & Strategic Recommendations
- Pricing Analysis
This report can be useful to Industry consultants, manufacturers and other stakeholders to align their market-centric strategies. In addition to marketing & presentations, it will also increase competitive knowledge about the industry.
Report Methodology
The information contained in this report is based upon both primary and secondary research. Primary research included interviews with various air care products and its ingredients suppliers and channel partners in India. Secondary research included an exhaustive search of relevant publications like company annual reports, financial reports and proprietary databases.
Please get in touch with our sales team in order to find out more.
Complete report details @
https://www.wiseguyreports.com/reports/744725-india-air-care-market-outlook-2021
Key points in table of content
1. Executive Summary
2. Global Air Care Market Outlook
2.1. Market Size By Value
2.2. Market Share
2.2.1. By Company
2.2.2. By Region
2.2.3. By Format
2.2.4. By Usage
3. India Air Care Market Outlook
3.1. Market Size By Value
3.2. Market Share
3.2.1. By Company
3.2.2. By Region
3.2.3. By Segment
3.2.4. By Format
3.2.5. By Sales
3.2.6. By End User
3.2.7. By Fragrance
3.2.8. By Ingredient
4. India Home Freshener Market Outlook
4.1. Market Size By Value
4.2. Market Share By Format
5. India Car Freshener Market Outlook
5.1. Market Size By Value
5.2. Market Share
5.2.1. By Brand
5.2.2. By Format
6. India Bathroom Freshener Market Outlook
6.1. Market Size By Value
6.2. Market Share
6.2.1. By Brand
6.2.2. By Format
7. Pricing Analysis
8. Market Penetration
9. India - Economic Profile
10. Raw Material
11. PEST Analysis
12. Trade Dynamics
12.1. Import
12.2. Export
13. Channel Partner Analysis
14. Market Dynamics
14.1. Key Drivers
14.2. Key Challenges
15. Market Trends & Developments
15.1. Low Penetration Levels – An Opportunity For Manufacturers
15.2. Changing Consumer Preferences
15.3. Increasing Demand For Natural/Organic Air Fresheners
15.4. Development In Aromatherapy
15.5. Widening Distribution Channels – Boost The Sales
16. Competitive Landscape
16.1. Porter's Five Forces Analysis
16.2. Company Profiles
16.2.1. Dabur India
16.2.2. P&G India
16.2.3. Godrej Consumer Products Limited
16.2.4. Reckitt Benckiser India
16.2.5. J.K. Helen Curtis India Ltd
16.2.6. SC Johnson India
16.2.7. Midas care pharmaceuticals Pvt Ltd
17. Strategic Recommendations
18. Disclaimer
Get this report @
https://www.wiseguyreports.com/checkout?currency=one_user-USD&report_id=744725
Contact US:
NORAH TRENT
Partner Relations & Marketing Manager
sales@wiseguyreports.com
Ph: +1-646-845-9349 (US)
Ph: +44 208 133 9349 (UK)
Norah Trent
wiseguyreports
+1 646 845 9349 / +44 208 133 9349
email us here