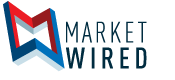 WOSB Sought to Restore Ravenna Arsenal Drop Zone
/EINPresswire.com/ -- NEWTON FALLS, OH--(Marketwired - January 13, 2017) - The Air Force Reserve Command (AFRC) on Friday, January 13, released a sources sought notice for a woman-owned small business to restore the drop zone at Ravenna Arsenal in Newton Falls, Ohio.
Interested contractors must be able to furnish all supervision, labor, materials, tools, equipment, apparatus, testing, and transportation required to complete the restoration, which includes restoring the water drainage system to prior condition, repairing driveways and culverts, regrading and seeding most of the 338 acres, and restoring the natural ditches throughout the area.
The AFRC anticipates the project to cost between $1 million and $5 million, and to take upward of one full year from the date it awards a contract, which it anticipates being a firm fixed-price contract. The NAICS Code is 237990, and the Size Standard is $36.5 million average annual receipts over the past three years.
The AFRC intends to issue the full solicitation on or about January 30, 2017, and all responses are due by no later than March 2, 2017.
Interested contractors must e-mail Contract Specialist Lori Jenkins at lori.jenkins.l@us.af.mil and Contracting Officer Joshua D. Indorf at Joshua.indorf.1@us.af.mil and register on the interested vendors list at FedBizOps.com.
To receive the contract contractors must be registered with the System for Award Management (SAM) database, and have as part of the Registration all current Representations and Certifications.
US Federal Contractor Registration, the world's largest third-party government registration firm, completes the required Registrations on behalf of its clients. It also makes available information about opportunities like this, as well as training on how to locate, research, and respond to opportunities.
For more information, to get started with a SAM registration, or to learn more about how US Federal Contractor Registration can help your business succeed, call 877-252-2700, ext. 1.
We also make available for our clients and for contracting officers our proprietary Advanced Federal Procurement Data Search (AFPDS). Our Advanced Federal Procurement Data Search (AFPDS) gives you in one place instant bid notifications, bid proposal prospecting, and information about government procurement officers. We make this search tool available to clients, as part of our commitment to helping each and every USFCR client succeed and thrive as a government contractor.
For contracting officers, the AFPDS gives them in one place access to a database of available contractors and also a place to post information about opportunities. Contracting officers get free access to AFPDS. We also provide interested contracting officers a list of contractors who may be able to provide a service and/or product that they need.
To learn more about our AFPDS, call 877-252-2700, ext. 1.
US Federal Contractor Registration
William Henderson
Marketing Manager
877-252-2700, ext. 750