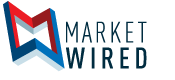 Relevium Provides Update on BioGanix and Trading Halt
/EINPresswire.com/ -- MONTREAL, QUEBEC--(Marketwired - Jan 12, 2017) - Relevium Technologies Inc. (TSX VENTURE:RLV)(FRANKFURT:6BX) (the "Company" or "Relevium"), a consolidator of e-commerce assets in Health and Wellness, announced on December 22, 2016 that it had executed a binding letter of intent (the "LOI") to acquire the assets of BioGanix Limited ("BGL"), a privately- held nutraceutical company based in Houston, Texas and focused on heart, brain, digestive health and joint support products sold through primarily through e-commerce platforms.
As disclosed in the December 22nd press release, the LOI is binding, but subject to the execution of a definitive purchase agreement, shareholder approvals from both companies and a financing to be announced via press release at a later time. The Company also disclosed this is an arm's length transaction and that the parties expect to sign a definitive agreement within the fourth week in January 2017 and close at the same time or shortly thereafter.
Following the issuance of the press release, the Company received instructions from the TSX Venture Exchange to halt trading in the common shares subject to the Company providing certain documents and clarifications. The Company is providing the exchange with the required information relating to BGL as it becomes available and is assisting the exchange in its review of the transaction, including whether or not the BGL transaction would constitute a "reverse takeover" (RTO). The Company does not believe that the transaction will result in an RTO.
Pursuant to the LOI, Relevium will be acquiring the assets of BGL, including inventories, e-commerce platforms, logistics platforms and marketing software, trade names, trade-marks, trade secrets, licenses, inventions and technology relating to the entire current product line and pipeline of products in development. The transaction excludes all current and future liabilities. The aggregate purchase price of US$4.25 million is comprised of US$2.7 million in cash and a US$1.55 million two-year note carrying a yearly interest rate of 8% payable quarterly. The note will contain a conversion clause allowing the holder to convert the principal into common shares at a conversion price of CDN$0.1396, subject to the approval of the TSX Venture Exchange.
Relevium's President and CEO, Aurelio Useche, stated: "This is a key strategic transaction for the Company and our team will continue to work diligently through all of the requirements and requests made by the TSX Venture Exchange in addition to securing the financing to ensure a smooth process and timely closing."
Trading in the Company's common shares is expected to remain halted pending satisfaction of the requirements of the TSX Venture Exchange.
The transaction was introduced to the Company by an arm's length party and will be subject to a finder's fee in accordance with the guidelines and limits set by Policy 5.1 of the TSX Venture Exchange. The terms of the finder fees are subject to a variety of conditions leading to the closing of the transaction. As such, the terms will be disclosed via press release once they have been finalized between the parties prior to successful closing.
The Company is in discussion with several parties regarding the arrangement of a concurrent financing to fund a portion of the transaction with BGL, however, there are no firm commitments and there can be no guarantee that the Company will be successful in securing the necessary financing. Relevium will issue a press release advising as to the status of any financing.
This press release shall not constitute an offer to sell or the solicitation of an offer to acquire any securities, nor shall there be any sale of any securities in any state or other jurisdiction in which such offer, solicitation or sale would be unlawful prior to the registration or qualification under the securities laws of any such state or other jurisdiction.
About Relevium Technologies Inc.
Relevium is a TSXV listed company focused on growth through the acquisition of businesses, products and/or technologies with a focus on e-commerce in the growing health and wellness sector, specifically under three important verticals: Pain Relief, Recovery and Performance. Relevium Technologies Inc. currently holds patented intellectual property for application of static magnetic fields on direct-to-consumer devices, which aid in decreasing pain, improving recovery time and enhancing overall physical performance.
About BioGanix
BioGanix was founded with customer results in mind, to provide the best quality, best researched, and most potent formulas at competitive prices, while providing excellent and personal customer care. BioGanix puts our customers first, and do everything we can to keep them happy.
BioGanix prides itself on using only the best and purest ingredients in our manufacturing processes. BioGanix only provides premium quality products, and doesn't cut any corners in manufacturing processes. All BioGanix products have been 3rd Party Laboratory tested and verified, and are manufactured in GMP Certified and FDA inspected facilities in the USA.
BioGanix currently has over 16 of the best-selling dietary supplement products available, varying from trending weight loss products, to proven health supporting supplements that supports various processes in the body, including digestive health, heart health, brain health, blood sugar, as well as anti-aging supplements.
Neither TSX Venture Exchange nor its Regulation Services Provider (as that term is defined in policies of the TSX Venture Exchange) accepts responsibility for the adequacy or accuracy of this release.
Cautionary Note Regarding Forward-Looking Statements
This release includes certain statements and information that may constitute forward-looking information within the meaning of applicable Canadian securities laws or forward-looking statements within the meaning of the United States Private Securities Litigation Reform Act of 1995. All statements in this news release, other than statements of historical facts, including statements regarding future estimates, plans, objectives, assumptions or expectations of future performance, including the timing and completion of the proposed acquisitions, are forward-looking statements and contain forward-looking information. Generally, forward-looking statements and information can be identified by the use of forward-looking terminology such as "intends" or "anticipates", or variations of such words and phrases or statements that certain actions, events or results "may", "could", "should", "would" or "occur". Forward-looking statements are based on certain material assumptions and analysis made by the Company and the opinions and estimates of management as of the date of this press release, including the assumptions that the Company will obtain stock exchange approval of the Offering, the proposed acquisition will occur as anticipated, that the Company will raise sufficient funds, and that the Company will obtain all requisite approvals of the acquisition. These forward-looking statements are subject to known and unknown risks, uncertainties and other factors that may cause the actual results, level of activity, performance or achievements of the Company to be materially different from those expressed or implied by such forward-looking statements or forward-looking information. Important factors that may cause actual results to vary, include, without limitation, the risk that the proposed acquisitions may not occur as planned; the timing and receipt of requisite approvals and failure to raise sufficient funds under the Offering. Although management of the Company has attempted to identify important factors that could cause actual results to differ materially from those contained in forward-looking statements or forward-looking information, there may be other factors that cause results not to be as anticipated, estimated or intended. There can be no assurance that such statements will prove to be accurate, as actual results and future events could differ materially from those anticipated in such statements. Accordingly, readers should not place undue reliance on forward- looking statements and forward-looking information. Readers are cautioned that reliance on such information may not be appropriate for other purposes. The Company does not undertake to update any forward-looking statement, forward- looking information or financial outlook that are incorporated by reference herein, except in accordance with applicable securities laws. We seek safe harbor.
On Behalf of the Board of Directors
RELEVIUM TECHNOLOGIES INC.
Aurelio Useche, President and CEO