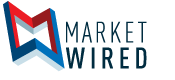 DNA Brands Inc. Provides Shareholder Update and Plans for 2017
/EINPresswire.com/ -- FORT LAUDERDALE, FL--(Marketwired - Dec 19, 2016) -  DNA Brands Inc. (OTC PINK: DNAX) has been extremely busy working behind the scenes. CEO Adrian McKenzie stated regarding DNA Brands progress to date: "I have been CEO of DNA Brands now for nearly 10 months, and during this time there have been various challenges to contend with relating to administrative affairs, as well as obligations incurred by prior management." 
REDESIGN OF COMPANY WEBSITE
One of the areas that has needed attention is the company's website.
In harmony with this Adrian McKenzie had the following to say: "I have recently hired an IT professional who is now in charge of redesigning and administrating the company's website from this point forward. Once completely updated to my satisfaction, it will then be placed back online fully functional and user friendly. Because the website is currently being updated, the email server has at times been down but this is being corrected as well. The email address to use when contacting us is: info@dnabrandsinc.com."
ACQUIRING NEW OFFICE/CONSULTANT
In other positive developments, DNA Brands Inc. is actively looking for a new office-warehouse facility for its planned relaunch and subsequent distribution of its energy drink line. 
Stated Adrian McKenzie: "In our search for the ideal location, I am currently looking to find a fully climate-controlled, office-warehouse facility strategically located close to the I-95 corridor in South Florida. This will allow us not only a more cost effective means of transport, but also quick access to and from DNA Brands Inc. The main reasons for having a fully climate-controlled facility are: First we need to keep our product in a stable cool environment, and secondly provide comfort for future staff. I am 100% sure that this will be accomplished by the end of this month (December 2016).
In addition to seeking a new office location, Adrian McKenzie has now retained a consultant whose expertise lies in the construction of micro-cap companies and building retail distribution. His duties will include helping place the product back into retail.
UPCOMING PRODUCTION
Aside from being in discussions with other companies regarding possible mergers, DNA Brands Inc. is excited to announce the relaunch of 1-3 of its Favorite Energy Drink Flavors back into production in early 2017. 
Adrian McKenzie stated the following: "We have been working with a few loyal shareholders to secure the funds to allow us to methodically relaunch the Energy Drink Line back into the marketplace in early 2017. The ultimate plan is to put 3 of our Most Popular DNA Energy Drinks back into distribution but to also add on additional product lines as well (non-carbonated/functional drinks).
Finally, Adrian McKenzie had the following to say: "I have purposely kept quiet for some time while dealing with issues from prior management and positioning DNA Brands to move forward. While I was considering an LOI briefly in the recent past, I decided in the end that it was not in the best interests of DNA Brands Inc., and its shareholders so the idea was subsequently vacated. In retrospect, this was the best decision for DNA Brands. My goal for DNA Brands Inc. is to make it into a successful drink company and that is exactly what I intend to do, through relaunch, growth, and acquisitions. I am confident that as we begin production in the very near future, the company and its shareholders will be positioned to benefit. It is realistic to state that it will take time to achieve specific milestones, but my plan is to do so step-by-step and to do it correctly. I want to thank my shareholders who have been loyal to DNA Brands, and look forward to 2017 as being a very good year for our company as we make strides to put the DNA Energy Drink back into the marketplace where it belongs."
"On Behalf of Myself and the Company, I would like to wish everyone a Happy Holiday Season and a very Prosperous 2017."