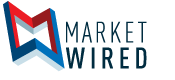 Richardson Invests $1.45 Million to Support 72 Communities in 2016
/EINPresswire.com/ -- WINNIPEG, MB--(Marketwired - December 14, 2016) - Richardson International Limited is truly invested in building stronger communities across Canada by supporting community projects and funding local initiatives. In 2016, Richardson donated $1.45 million to support 72 community projects across Canada. From new splash parks and playgrounds to upgraded emergency rescue equipment and town halls, a detailed list of projects funded in 2016 is attached.
"At Richardson, investing in our communities is an important part of our business -- not only as a company, but as a good neighbour," says Curt Vossen, President and CEO of Richardson International. "We're proud to help make a difference by supporting projects in the places that our customers and employees call home and that the whole community can enjoy."
Richardson has a long legacy of giving back to help build stronger communities across Canada. Through the Richardson Foundation, the giving arm of James Richardson & Sons, Limited and affiliated companies, Richardson donates well over $1 million each year to support a wide variety of community projects and organizations that enhance the quality of life in the communities in which Richardson operates.
"Raising money for much-needed community projects in many rural areas can be a challenge," says Vossen. "It is our privilege to partner with local groups that are working hard to enhance their community by donating those extra funds needed to help make their project a reality."
If you know of a community project that requires funding, please submit a detailed written proposal outlining the scope, budget, community support, funding and impact of the project for consideration to your local Richardson or Richardson Pioneer location. Based on recommendations from these locations, proposals are reviewed by the Board of Trustees of the Richardson Foundation, which meets three times a year.
Richardson International is proud to be truly invested in Canadian agriculture. As Canada's largest agribusiness, Richardson is recognized as a global leader in agriculture and food processing. Based in Winnipeg, Richardson is a worldwide handler and merchandiser of all major Canadian-grown grains and oilseeds and a vertically-integrated processor and manufacturer of oats and canola-based products. Richardson has over 2,500 employees across Canada and the U.S. and is one of Canada's Best Managed Companies.
PROJECTS SUPPORTED IN 2016:
Alberta
Calmar & District Ag Society and Curling Club
Champion Skating Rink Association
City of Wetaskiwin Fire Services
Colinton Community Club
Coutts Fire and Rescue Association
Friends of East Wheatland
Gwynne School Parent Association
Irvine School
Kingman Recreation Association
Manning Playground Society
Mayerthorpe Curling Club
New Norway & District Recreation Board
Readymade Community Association
Smoky Lake Spray Park Committee
The Carmangay and District Fire Protection Association
British Columbia
Dawson Creek Curling Club
Manitoba
Baldur Recreation Centre
Beausejour Community Hall Inc.
Belmont Volunteer Fire Department
Crystal City Lions Club
Glenboro Minor Ball
Grosse Isle School
J.A. Cuddy School Parent Advisory Council
Pelican Lake Ag Society
Post Road Heritage Group Inc.
Shoal Lake Splash Park Committee
Starbuck Recreation Association
Stony Mountain Community Association
Swan River Splash Park Committee
Taylor Elementary School Parent Advisory Council
Watson Crossley Museum
Westbourne Longburn Community Club Inc.
Ontario
R.M. and Rec of Lakeshore
Saskatchewan
Aberdeen Rec Complex
Bengough Parks & Recreation Board
Burstall Community Hall Commission
Canora Junior Elementary School
Clair Community Hall Committee
Poplar River Community Park Inc.
Eatonia Memorial Arena
Edenwold School Community Council
Glaslyn & District Rec Board
Herbert Fire Department
Humboldt Public School
Kamsack Volunteer Fire Department
Kelvington Curling Club
Kenaston Community Recreation Board
Kindersley Fire Department
Langham Skate Park Committee
Lashburn CN Sportsplex
Margo Volunteer Fire Department
Marysburg Centre of the Arts
Town of Morse
Muenster Playground Project Committee
Neville Recreation Board
Norquay Communiplex
Preeceville Arena Board
Radville-Laurier Regional Park
Rose Valley District Volunteer Fire Department
Rosthern Volunteer Fire and Twin Rivers Rescue
Southey Fire Department
Springside Lions Club
St. Dominic School Playground
Torquay Community Club
Town of Wilkie
Valley Christian Academy
Village of Lang Community Rink
Wadena Curling Club
Warman Minor Softball Association Inc.
Wilcox Parents Committee
Windthorst Playground Committee
Wood Mountain Recreational Club
For more information, please contact:

Tracey Shelton
Director, Corporate Communications
204.934.5169 or 204.799.2838 (cell)
Tracey.Shelton@Richardson.ca