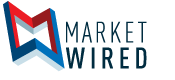 Seize the Moment and ReLive it: AMD Introduces Radeon Software Crimson ReLive Edition
AMD's most comprehensive software update unleashes powerful capabilities that enable users to play, create, share and work like never before
/EINPresswire.com/ -- SUNNYVALE, CA--(Marketwired - Dec 8, 2016) - AMD (NASDAQ: AMD) today unveiled the next generation of its advanced software suite for Radeon™ graphics that delivers innovative new features, high-performance gaming and professional-grade stability to meet the evolving needs of consumers, professionals and developers.
With more than 400 million people worldwide playing on Radeon™ graphics1, AMD is firmly committed to delivering superior performance and forward-thinking new features for gamers. Radeon Software Crimson ReLive Edition focuses on the features gamers demand most, enabling power efficient gameplay with Radeon Chill and seamless in-game screen capture and streaming with Radeon ReLive.
For designers, content creators, and game developers, Radeon Pro Software Crimson ReLive Edition delivers outstanding productivity and stability with up to 30 percent performance improvements in key applications2 and undergoing twice the OEM platform testing, three times more ISV certification testing and 1.5 times more stress testing than the previous AMD professional graphics driver3.
Building on the success of last year's completely redesigned and supercharged Radeon Software Crimson Edition, which received the highest user satisfaction rating of any AMD software ever, Radeon Software Crimson ReLive continues AMD's dedication to world-class software support for Radeon™ GPUs.
"With Radeon Software, we've continued to set the highest standards by delivering the most complete and reliable software stack for gamers and creators, and one of the most community-lauded user interfaces," said Raja Koduri, senior vice president and chief architect, Radeon Technologies Group. "Crimson ReLive Edition lets gamers share their biggest gaming victories, and gives creators free open source tools and rock solid stability." 
Radeon Software Crimson ReLive Edition 
Radeon ReLive: With Radeon ReLive, gamers can "relive" their gameplay by capturing, streaming, and sharing recorded gaming sessions. Highly efficient with minimal impact to gameplay, Radeon ReLive enables seamless playback of ReLive recordings via an easily accessible in-game toolbar, and offers quick and convenient customizable settings, custom scene layouts, and more. With Radeon ReLive, gamers now have a way to capture gaming highlights, and share their gaming exploits and conquests with online friends and competitors -- all integrated within Radeon Software
Radeon Chill: Radeon Chill is a power-efficient framerate controller for Radeon™ graphics that dynamically regulates framerate based on the speed of the mouse movements. Radeon Chill builds on a feature originally developed by HiAlgo and is designed to reduce system power consumption while maintaining an excellent end-user gaming experience, enabling smooth gameplay without noticeable impact to performance while maintaining a cooler and quieter system
AMD LiquidVR™ Technology: Radeon Software Crimson ReLive Edition leverages AMD's seamlessly efficient and forward-looking LiquidVR™ technology on VR-capable hardware to deliver the latest graphics technologies and advancements for incredibly realistic VR experiences with MultiView and MultiRes rendering and Asynchronous Space Warp for Oculus Rift
Enhanced Radeon FreeSync™: Radeon FreeSync™ technology enables seamless communication between the compatible display and the graphics card for naturally smooth gameplay, with a full-screen borderless windowed mode that enables effortless switching between applications. FreeSync's gradual refresh ramp enables a smooth increase or decrease in display frames per second, providing an even smoother end-user experience4
Stability: Delivering on its commitment to rock-solid reliability, Radeon Software Crimson ReLive Edition sets new standards for Radeon™ graphics software stability and a consistent user experience through rigorous testing and continuous improvement
Radeon Pro Software Crimson ReLive Edition 
Unleash your creativity: Radeon Pro Software Crimson ReLive Edition is AMD's powerful and reliable professional graphics software, enabling high-performance productivity and outstanding stability for designers, content creators, and game developers
Professional-grade certifications and stability: Rigorously-tested for stability, comprehensive certification, and world-class user satisfaction, Radeon Pro Software ReLive Edition is optimized for numerous industry-leading ISV applications for media and entertainment, engineering and design, geographical information systems, life sciences, oil and gas industries, and others. Support for cutting-edge APIs including DirectX®12 and Vulkan™ is crucial for today's content creators and game developers, and Radeon™ Pro and AMD FirePro™ GPUs are ready for the latest applications. Radeon Pro Software Crimson ReLive Edition's API support helps avoid disrupting workflow stability and productivity when upgrading to real-time game engines and content creation tools that support new low-level APIs
Radeon Software Pro ReLive: Radeon Software Pro ReLive edition enables capturing and recording professional workflows within CAD/engineering applications, visualization and prototyping software, content-creation tools for collaboration, presentation, training and customer support, and more. Free, and seamlessly integrated within Radeon Pro Settings, Radeon ReLive enables full control of its video capture parameters, including customizable recording quality at up to 4K resolution
Expanding Linux® support: AMD's ongoing commitment and support for open-source technologies and tools means Radeon Pro Software Crimson ReLive Edition now supports the AMD GPU-PRO hybrid Linux driver. This new Linux driver combines the best of both worlds -- an open-source core and Radeon™ Pro technologies and performance
Radeon ProRender: Radeon ProRender is a powerful physically-based rendering engine that helps creative professionals produce stunningly photorealistic images, with native application integration for Blender and Maxon's Cinema 4D expected in 2017
Radeon Loom: Radeon Loom software overcomes formidable technology challenges with the processing-intensive video stitching process that is vital to creating cinematic 360-degree video experiences in VR. Built upon the Khronos OpenVX™ computer vision framework as implemented by AMD, the professional-grade Radeon Loom software stitches output from up to 24 cameras live in real-time and up to 31 cameras offline
Powering performance and efficiency: Enhancing the latest Radeon™ Pro WX Series professional GPUs and AMD FirePro™ graphics, Radeon Pro Software Crimson ReLive Edition enables new levels of performance and efficiency to fuel your creativity
With its latest software release, AMD expands its commitment to open-source technologies through its GPUOpen initiative, strengthening the growing open-source developer community. Radeon Software Crimson ReLive edition empowers developers through open source to revolutionize the way games, content and applications are created, implementing detail-oriented, advanced features that redefine visual quality.
Radeon Software Crimson ReLive Edition and Radeon Pro Software Crimson ReLive Edition are free and available for download today.
Supporting Resources
About AMD
For more than 45 years AMD has driven innovation in high-performance computing, graphics, and visualization technologies -- the building blocks for gaming, immersive platforms, and the datacenter. Hundreds of millions of consumers, leading Fortune 500 businesses, and cutting-edge scientific research facilities around the world rely on AMD technology daily to improve how they live, work, and play. AMD employees around the world are focused on building great products that push the boundaries of what is possible. For more information about how AMD is enabling today and inspiring tomorrow, visit the AMD (NASDAQ: AMD) website, blog, Facebook and Twitter pages.
AMD, the AMD Arrow logo, FirePro, FreeSync, LiquidVR, Radeon and combinations thereof, are trademarks of Advanced Micro Devices, Inc. OpenVX and Vulkan are trademarks of Khronos Group, Inc. DirectX is a registered trademark of Microsoft Corporation in the US and other jurisdictions. Other names are for informational purposes only and may be trademarks of their respective owners.
1. According a Jon Peddie Research report, the Balance of Power in Gaming. Total includes all x86-based gaming machines.
2. Up to 30% faster performance using 16.50 and Catia on AMD FirePro™ W7100 than with 14.502.1019. Testing conducted by AMD Performance Labs as of November 7th, 2016 on a test system comprising of Intel E5-1650 v3 3.50GHz, 16GB RAM, Win7 64-bit SP1, AMD FirePro™ W7100, software drivers 16.50 and 14.502.1019 for SPECviewperf benchmark. Benchmark Application: SPECviewperf 12.1 under official run. Subtest: catia-04. FirePro W7100 (with 16.50) score: 74.48. FirePro W7100 (with 14.502.1019) score: 57.33. Performance Differential: 74.48/57.33 = ~29.9% higher score on FirePro W7100 with 16.50. PC manufacturers may vary configurations, yielding different results. Performance may vary based on use of latest drivers. SPEC®and the benchmark name SPECviewperf®are registered trademarks of the Standard Performance Evaluation Corporation. For more information about SPECviewperf, see https://www.spec.org/gwpg/gpc.static/vp12.1info.html. FS-6
3. AMD internal data, testing of Radeon Pro 16.Q4 Enterprise Driver compared to FirePro™ 14.502.1019 driver.
4. See www.amd.com/freesync for more information.