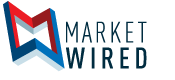 RapidFire Tools' Detector Named a "ChannelPro SMB All-Star" for Unique Focus on Internal Threats
The leader in non-invasive IT assessment solutions has won three channel awards this quarter, for its solutions and for its MSP training on how to increase business
/EINPresswire.com/ -- ATLANTA, GA--(Marketwired - Dec 8, 2016) - RapidFire Tools Inc., the leading Network Detective line of non-invasive IT assessment tools, has been named a winner in the ChannelPro SMB All-Stars awards program for its "Detector" Cyber Security software appliance. The ChannelPro SMB All-Stars program recognizes a select group of hardware, software, or services vendors whose products or services have made a significant impact on the SMB channel in the calendar year. Winners were selected by the editors of ChannelPro magazine, one of the most prestigious media publications in the IT channel; in addition to a panel of top-flight partners within the channel ecosystem.
RapidFire Tools' Detector appliance, launched in May of 2016, helps managed services providers (MSPs) identify internal threats to the network, automatically scanning a company's IT environment on a pre-scheduled basis to identify questionable user behavior and patterns that could indicate a potential security risk. The tool sends daily alerts to MSPs on detected issues, incorporating an innovative "machine learning" paradigm that allows the appliance to gather more relevant insights the longer it is attached to the network.
According to ChannelPro publisher Michael Siggins, "While most security tools focus on external threats, RapidFire Tools' Detector appliance guards against internal ones ranging from maliciously altered firewall settings to inadvertently flawed network configurations. Capabilities such as this distinguish Detector's value in the IT marketplace, and it's what earned RapidFire Tools its place on this year's All-Star list."
The All-Stars designation is one of several awards that RapidFire Tools' and its products have garnered this quarter. The company also won "Most Innovative Solution" at the ChannelPro SMB Forum 2016 event, which took place on Nov. 3 in Boston. That honor was granted to the RapidFire Tools Network Detective modules, including the Network, Security, MS Exchange, HIPAA Compliance, PCI Compliance, and SQL Server tools. In addition, RapidFire Tools won a "Best Education" award at the SMB TechFest Quarter 4 conference, which took place in Anaheim, California, Oct. 20 to 21, 2016. That award was granted based on the seminar that was presented by RapidFire Tools' National Sales
Manager Matthew Koenig, which coached MSPs on how to increase business through network assessment. The session was one of dozens of training opportunities RapidFire Tools has offered to the MSP community over the course of 2016.
"We're especially honored to find ourselves on the ChannelPro SMB All-Stars list since it acknowledges that we've made an impact on IT solution providers in the small business sector," said Michael Mittel, CEO and president at RapidFire Tools. "As a company that started out as a small-business MSP, we're proud to have developed a portfolio of tools that help MSPs enhance their value proposition and grow their businesses. Capabilities such as Detector's automated assessment scheduling and alerts give MSPs a resource that exceeds those of typical security disciplines like anti-virus and remote monitoring applications. It delivers a more proactive, holistic view of network activities, empowering MSPs to better mitigate client risks and develop stronger relationships in the SMB space."
About RapidFire Tools and Network Detective
RapidFire Tools Inc. is the developer of the Network Detective series, an award-winning portfolio of non-invasive IT assessment tools used by thousands of service providers around the world, including the Network, Security, MS Exchange, HIPAA Compliance, PCI Compliance, and SQL Server modules. The tools allow MSPs to discover issues and generate custom-branded analysis reports on network performance, which can be leveraged for client presentations and internal service documentation. These reports proactively identify questionable network activity that could lead to a breach or failure. The Network Detective assessment and compliance modules automatically acquire a vast amount of network data -- including assets, users, configurations, and vulnerabilities -- all without installing any software, probes, or agents. RapidFire Tools was founded in 2010 by entrepreneur and former MSP Michael Mittel to help IT service providers capture new business, expand their practice areas, and mitigate risks for their end-customers. The company, its solutions, and its extensive MSP training efforts have won a roster of awards including Best Revenue Generator, Best Solution, and Best Education from channel and managed service provider associations and media across the country.
Contact:
Bob Vogel
RapidFire Tools, Inc.
tel:+1-267-639-9213