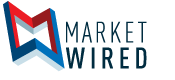 Emanate Wireless Raises $1.5M Angel Capital
Cleveland Healthcare IT Start-Up Also Announces Customers, Integration with Accruent
/EINPresswire.com/ -- CLEVELAND, OH--(Marketwired - Dec 8, 2016) - Emanate Wireless, a Cleveland-based developer of Healthcare IT solutions that continuously monitor the health and productivity of critical clinical assets within healthcare systems, has raised a total of $1.5M in angel funding. The latest tranche includes multiple seasoned technology angels, and will enable Emanate to execute on its growth plans to expand the company, its products, and support its growing customer base.
 "We are excited to receive the recent sponsorship from our investors," comments Neil Diener, CEO of Emanate Wireless. "Our technology is a game-changer for asset optimization, staffing efficiency, and patient safety. This additional capital will help us to scale our current offerings and to continue to broaden our portfolio as we innovate to solve additional customer use cases."
"Providers are being asked to do more without an increase in spending. The technology being brought to market by Emanate will enable providers to gain efficiencies and productivity from their current assets and staff," says Pradeep Kaul, an angel investor representing an investor consortium. "We are excited to be a part of this game changing technology for healthcare providers." 
In addition to closing on angel funding, Emanate announces that it recently deployed its solution at the new Avon Hospital facility and Marymount Hospital, both within the Cleveland Clinic network. In addition, they have brought on a new hospital network in Pennsylvania through their business partner, Accruent.
"We are aggressively expanding our IoT platform to include more devices, systems and sensors," says Todd Stewart, Vice President of Accruent Healthcare Solutions, and Emanate's lead distribution partner. "Emanate's intelligent system compliments our portfolio of devices, systems and sensors, ensuring that we continually deliver cost-effective solutions for our clients." 
About Emanate 
Emanate Wireless brings Clinical Asset Analytics (CAA) to the healthcare market, allowing greater return on assets. Emanate's CAA consists of intelligent, cloud-connected sensors that monitor critical assets, along with analytics that convert the sensor data into contextual information and actionable insights. Mobile and web apps then keep nurses, clinical engineers, and facilities staff continuously informed. The system enables enhanced workflow, greater utilization of assets, enhanced patient safety and regulatory compliance. Emanate solutions are designed to be quickly installed and easily maintained through the use of standard multi-use infrastructure, cloud-based server applications, and zero-maintenance monitors with no-service batteries. Website www.emanatewireless.com
Embedded Video Available: http://www2.marketwire.com/mw/frame_mw?attachid=3088851