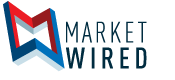 Chef Automate Now Available as Fully Managed Service on AWS
/EINPresswire.com/ -- "AWS OpsWorks for Chef Automate" Brings Full Chef Platform to AWS Customers for Fast and Secure Management of Cloud and On-Premises Infrastructure at Any Scale
LAS VEGAS, NV--(Marketwired - Dec 1, 2016) - Today at AWS re:Invent 2016, Chef announced that the full capabilities of Chef's commercial platform have been integrated into a new managed service provided, supported, and backed by Amazon Web Service (AWS). AWS OpsWorks for Chef Automate makes configuring, deploying, and scaling cloud and on-premises infrastructure simple and secure by automating infrastructure as code. The new joint solution gives AWS customers access to Chef's entire platform in just a few clicks, while also taking care of all Chef maintenance, from provisioning environments to backups. AWS OpsWorks for Chef Automate underpins core components of DevOps by automating everything from cloud migration to continuous application deployment, accelerating time-to-value for software development and reducing infrastructure management.
"Many of our customers have been using Chef for years to easily manage their cloud infrastructure. This new solution delivers robust automation capabilities with almost no setup or maintenance required," said Scott Wiltamuth, VP of Developer and Productivity Tools, AWS. "AWS OpsWorks for Chef Automate makes it even easier for customers to ensure their cloud and on-premises resources are fast and secure. Development and operations teams have a strong foundation for leveraging DevOps practices in AWS or on-premises to turbocharge software delivery."
With AWS OpsWorks for Chef Automate, customers get a comprehensive automation product bringing together best-in-class cloud and automation capabilities to enable DevOps practices at any scale. Key benefits of AWS OpsWorks for Chef Automate include:
Flexibility: Automate any Linux or Windows server including existing Amazon EC2 instances or servers running in a data center. Easily deploy, migrate and manage workloads between environments to maximize IT efficiency.
Scalability: The Chef Server can manage tens of thousands of servers with a single instance, enabling customers to easily manage massive AWS environments. AWS OpsWorks enables users to easily select and change the instance type the Chef Server runs on to best align with usage patterns and capacity needs.
Easy to administer: No infrastructure or software installation required. AWS OpsWorks manages all Chef administration for the user, from setup to backup and restore.
Secure: The compliance features of Chef Automate help you make your servers more secure, with compliance policies that can be written in human-readable language using Chef's open source InSpec language, and automated as code across your infrastructure. And the managed Chef Server itself runs in an Amazon Virtual Private Cloud, so it is isolated from the internet and the user has complete control of inbound and outbound network access.
Visibility: The visibility feature of Chef Automate provides insight into operational, compliance, and workflow events to ensure you know everything about your environments at all times.
AWS OpsWorks for Chef Automate is available immediately. AWS OpsWorks will provision a ready-to-use Chef environment in minutes and manage all backend operations, enabling customers to focus on high-value operations including continuous delivery of infrastructure and applications, and automating compliance policies as code.
"Accelerating time-to-value for software development is only possible by combining cloud, automation at scale, and DevOps," said Ken Cheney, Chief Marketing Officer, Chef. "AWS minimizes the calories organizations burn on infrastructure, while Chef delivers a truly scalable automation platform built for DevOps workflows. We're excited to get AWS OpsWorks for Chef Automate in customers' hands so they can increase IT velocity and drive real business outcomes."
For more information about AWS OpsWorks for Chef Automate, visit Chef's booth, #734, at AWS re:Invent or go here.
About Chef
Founded in 2008, Chef Software is changing the way companies build and deliver software to delight customers. Chef is a leader in automation for DevOps, a cultural and professional movement, focused on how we build and operate high velocity organizations, born from the experiences of its practitioners. Built on a strong open source foundation, we have distilled the proven patterns and practices for fast and scalable software development into our leading IT automation platform. Chef automates the continuous and unified delivery of applications and infrastructure, enabling enterprises worldwide to deliver software much faster with minimal risk. With hundreds of commercial customers and tens of thousands of open source community members, we are leading one of the strongest technology movements in the world today. Join us at www.chef.io.