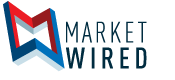 Burnham Benefits Welcomes New Account Executive
/EINPresswire.com/ -- Award-Winning Employee Benefits Brokerage Expands with Seasoned New Hire Andrea Nichelson
Andrea Nichelson
Click here for high-resolution version
IRVINE, CA--(Marketwired - Nov 30, 2016) - Burnham Benefits Insurance Services -- one of California's premier full-service employee benefits consulting and brokerage firms -- today announced the appointment of new account executive Andrea Nichelson, whose expertise in underwriting, finance and risk management, along with her unwavering dedication to quality service, will be key in helping Burnham grow, attract and retain clients.
"With a solid financial background and account management experience, Andrea excels at building tools to control costs and get the best mileage out of clients' investment dollars in employee benefits," says Burnham president and CEO Kristen Allison. "She is well-respected in the industry and will be instrumental in our continued growth here at Burnham."
Prior to joining Burnham, Nichelson spent time at global health insurance company, Cigna; financial service provider, Hays Companies; and Precept, a national provider of employee benefits. Her expertise in underwriting, finance and account management has not only proven to be valuable resources to clients, but also to the companies she's worked for.
"I can sum up what I do in three words: service, service, service," says Nichelson. "My goal as account executive is to continue providing the quality service that Burnham clients have come to expect, as well as to help the company grow and bring in more clients. I don't want clients to ever think about going anywhere else, nor do I ever want to give them any reason to look elsewhere."
A modern, forward-thinking employee benefits and insurance services company, Burnham Benefits has a reputation for applying a unique blend of expert knowledge and unmatched personal service to create proven strategic solutions and promote a culture of wellness for its clients. For more information about Burnham Benefits, please visit: www.burnhambenefits.com.
About Burnham Benefits Insurance Services: Burnham Benefits Insurance Services, Inc. is a privately held, full-service employee benefits consulting and brokerage firm headquartered in Irvine, Calif. The firm is among the largest in the state to specialize solely in strategic employee benefits consulting and brokerage services. With a comprehensive offering of client-first health and wellness programs, Burnham effectively manages over $1.5 billion in premiums for more than 400 clients. A certified Benefits Corporation (B Corp), the firm maintains a more than 95 percent client retention rate and has averaged 25 percent growth annually over the past 10 years. Because Burnham Benefits does not have outside shareholders, it can easily adapt and create customized solutions that fit clients' best interests -- investing in cutting-edge technology and the tools and resources needed to provide the specialized level of service that today's rapidly challenging climate demands. Its team of more than 80 highly skilled industry professionals includes in-house underwriters, compliance officers, healthcare reform consultants, communications specialists and wellness experts. Through a strategic partnership with Burnham Gibson Wealth Advisors, Inc., Burnham also provides retirement planning and wealth management services. Burnham Benefits' footprint currently spans offices in Orange County, San Francisco Bay Area, Los Angeles, San Luis Obispo, Santa Barbara, Sacramento and San Diego, Calif., as well as a satellite office in the Washington D.C. metro area. Burnham Benefits holds national recognition as Business Insurance's #1 Best Places to Work in Insurance 2013, 2014 and 2015, has been ranked a Best Place to Work by the Orange County Business Journal for six years running. Burnham Benefits president and CEO Kristen Allison earned the Distinguished Founders Award from the Annual Association for Corporate Growth (ACG) in 2016. For more information, visit www.burnhambenefits.com.
Image Available: http://www2.marketwire.com/mw/frame_mw?attachid=3086342