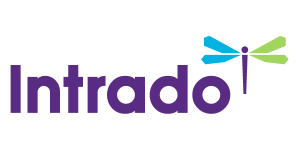 PharmaCielo Ltd. Appoints Medical Advisory Board
/EIN News/ -- TORONTO, Nov. 30, 2016 (GLOBE NEWSWIRE) -- Dr. Patricio Stocker, President and CEO of PharmaCielo Ltd., announced the company has appointed a Medical Advisory Board (MAB) to provide guidance on the development of medicinal-grade cannabis oil extracts and related products appropriate for use by clinical practitioners.
"Under the guidance of Dr. Delon Human, PharmaCielo Board of Directors member and Chair of the MAB, appointees will be able to provide significant input in the development of our medicinal-grade products through their ability to provide global expertise in the areas of healthcare policy, regulation, medical science and patient insights in addition to their clinical experience," said Dr. Stocker.
Dr. Human has assembled an experienced team of international medical clinicians whose expertise will be leveraged to provide guidance in the development of medicinal-grade cannabis oil based products, as well as international insight and understanding of worldwide healthcare policy and its implications for this emerging global industry.
"The Medical Advisory Board will oversee PharmaCielo's practices and processes, ensuring they are UN-aligned and performed ethically and according to Good Manufacturing and Good Medical Practice," said Dr. Human.  "During the April 2016 UN General Assembly Special Session on Drugs, the UN and its member states strongly endorsed the need to ensure the accessibility and availability of internationally controlled drugs for medical and scientific purposes, including substances such as cannabinoids. In developing a global framework, this should be promoted within national legal systems, while simultaneously preventing diversion, abuse and trafficking. PharmaCielo has the opportunity to develop the world's finest quality, naturally grown, pharma-grade cannabis oils."
Four appointees to the MAB were introduced (full biographies are available at www.pharmacielo.com):
Dr. Delon Human, M.B.Ch.B., M.Prax.Med., MFGP, DCH, MBA
Member, PharmaCielo Board of Directors; Chair, Medical Advisory Board
Dr. Delon Human is the president and CEO of Health Diplomats, a health advisory and consulting practice, providing strategic and technical advice on global health issues to Fortune 500 companies in the pharmaceutical, food, tobacco, nicotine and medical device industries as well as NGOs, governments and foundations. He has acted as adviser to WHO Director-Generals and UN Secretary-General Ban Ki Moon.
He is a published author and specializes in global health strategy, corporate and product transformation, harm reduction and health communication. Formerly, he served as the Secretary-General of the International Food and Beverage Alliance (IFBA), which brings together the top food companies in the world.
From 1997 to 2005, Dr. Human served as secretary general of the World Medical Association (WMA), the global representative body for physicians. He was instrumental in the establishment of the World Health Professions Alliance, an alliance of the global representative bodies of physicians, nurses, pharmacists, dentists and physical therapists.
Dr. Human qualified as a physician in South Africa and completed his postgraduate studies in family medicine and child health in South Africa and Oxford, England. He was a clinician for two decades, part of the pediatric endocrinology research unit at the John Radcliffe Hospital and was involved in the establishment of several medical centers, a hospital and emergency clinic in South Africa. His business studies (MBA) were completed at the Edinburgh Business School.
Dr. Anders Milton, MD, PhD, Member, Medical Advisory Board
A former chair of the World Medical Association, Dr. Anders Milton is a highly sought-after consultant within the healthcare sector and has served as president of the European Regional Network on HIV/AIDS (ERNA) and as president of the Swedish Red Cross among a number of other positions, including appointment by the Swedish government as chairman of a committee on Swedish HIV/AIDS policies and a member of the Catastrophe Commission formed following the December 2004 tsunami. Recently he led a select committee studying organ donation and transplantation.
Previously, Dr. Milton served as president and CEO of the Swedish Medical Association.
A director of several public and privately held companies and foundations, Dr. Milton originally studied economics before turning to medicine, and after graduating university as a medical doctor and PhD he served as a clinician at the Department of Nephrology at the University Hospital at Uppsala. Throughout his career he has been engaged in work in support of human rights, ethics of medical practice and safe health care, of which effective pharmacotherapy is an integral part.
Dr. Juan E. Gutiérrez, MD, Member, Medical Advisory Board
Dr. Gutiérrez is a neuroradiologist in private practice and Director of the Neuroradiology Division at Centro Avanzado de Diagnostíco Médico (CEDIMED) in Colombia.
Previously, Dr. Gutiérrez served at the University of Texas Health Science Center in San Antonio, TX as Associate Professor of Radiology, Vice Chair of Clinical Operations, Medical Director and Director of the Clinical Trials Division at the Radiology Department. He was formerly Director of Medical Development, Diagnostic Imaging and Associate Director of Clinical Development, Diagnostic Imaging for Bayer Healthcare (formerly Berlex Laboratories) in Montville, NJ. Dr. Gutiérrez also served as a medical monitor with Novartis (formerly Ciba-Geigy Labs) in Medellin.
Dr. Gutiérrez has been the recipient of several awards for his work, and has been the lead researcher, international researcher and co-investigator on numerous clinical trials.  Regularly published, he has co-edited five medical books and authored or co-authored over 25 book chapters as well as 17 peer-reviewed articles and scores of abstracts and articles published in scientific research journals.
Dr. Gutiérrez received a Doctorate in Medicine and Surgery from CES University in Medellin and Specialist in Clinical Radiology from Pontifical Xavierian University / San Ignacio Hospital in Bogota. He completed a research fellowship in Neuroradiology at Thomas Jefferson University / TJU Hospital in Philadelphia, PA and a visiting fellowship in Interventional Neuroradiology at the University of Miami / Jackson Memorial Hospital.
Jorge Andrés Soto, MD, Member, Medical Advisory Board
Dr. Soto is Chairman of the Department of Radiology at Boston Medical Center and a Professor of Radiology at the Boston University School of Medicine. He has previously served as a general medical practitioner with the Hospital San Antonio de Prado in Colombia, section head of Body Imaging at University of San Vicente de Paúl Hospital, radiologist at CEDIMED in Medellin, assistant professor of Radiology at the University of Antioquia and was vice chairman of Boston Medical Center's Department of Radiology for ten years.
A native of Medellin with citizenship in both Colombia and the United States, Dr. Soto received his Doctor in Medicine and Surgery and Specialist in Diagnostic Radiology from CES University's Health Sciences Institute in Medellin, and completed a Radiology Body Imaging Fellowship at Boston University Medical Center.
Dr. Soto has received honors and awards from the Colombian Ministry of Education, Medellin Medicine Academy, Boston University Medical Center and numerous professional societies.  An extensively published researcher, Dr. Soto is a member of the editorial boards of Radiology and Abdominal Imaging, has edited seven books and has published over 85 original research papers and more than 35 reviews, book chapters and case reports.
About PharmaCielo Ltd:
PharmaCielo Ltd. (the "Company") is a global company privately held and headquartered in Canada, with a focus on processing and supplying all natural, medicinal-grade cannabis oil extracts and related products to large channel distributors.  The Company's principal (and wholly-owned) subsidiary is PharmaCielo Colombia Holdings S.A.S., headquartered at its Nursery and Propagation Centre located in Rionegro, Colombia.
The boards of directors and executive teams of both PharmaCielo and PharmaCielo Colombia Holdings are comprised of a diversely talented group of international business executives and specialists with relevant and varied expertise.  PharmaCielo recognized the significant role that Colombia's ideal location will play in building a sustainable business in the medical cannabis industry, and the Company, together with its directors and executives, has built a compelling business plan focused on supplying the international marketplace.
For further information:
Media Relations: 
David Gordon, Tel: +1 647 259 3258, David.Gordon@CohnWolfe.ca
(Colombia) Juan Manuel Cuellar, Tel: +57 310 3298776, Juan.M.Cuellar@Sprgroup.biz
Investor Inquiries:
Tel: +1 647 560 4640, Toll Free 888 968 8279, Investors@PharmaCielo.com
This press release contains forward-looking statements. Often, but not always, forward-looking statements can be identified by the use of words such as "plans", "expects" or "does not expect", "is expected", "estimates", "intends", "anticipates" or "does not anticipate", or "believes", or "recurring" or variations of such words and phrases or state that certain actions, events or results "may", "could", "would", "might" or "will" be taken, occur or be achieved. Forward-looking statements involve known and unknown risks, uncertainties and other factors, such as demand for the Company's products, currency exchange changes and risks, internal funding and the financial condition of the Company, product roll-out, competition, technological changes, and other commercial matters involving the Company, its products, and the markets in which the Company operates, as well as general economic conditions, which may cause the actual results, performance or achievements of the Company to be materially different from any future results, performance or achievements expressed or implied by the forward-looking statements. Actual results and developments are likely to differ, and may differ materially, from those expressed or implied by the forward-looking statements contained in this press release. There can be no assurance that forward-looking statements will prove to be accurate, as actual results and future events could differ materially from those anticipated in such statements. Accordingly, readers should not place undue reliance on forward-looking statements.
Except as required by law, we undertake no obligation to publicly update any forward-looking statements, whether as a result of new information, future events or otherwise. However, any further disclosures made on related subjects in subsequent reports should be consulted.