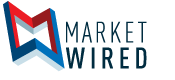 Green Energy Enterprises, Inc. Corporate Update
/EINPresswire.com/ -- JACKSONVILLE, FL--(Marketwired - Nov 14, 2016) - Green Energy Enterprises, Inc. (OTC PINK: GYOG) ("GYOG" or "the Corporation") announces that it has entered a Settlement Agreement to settle a significant amount of its debt. The Corporation is working toward our debt elimination initiative; we look forward to our market capitalization rebounding to reflect the strength and value of the Company.
On August 18, 2016, V2IP, Inc., a Florida registered foreign corporation (the "Plaintiff") was granted by the Circuit Court of the Tenth Judicial Circuit, in and for Polk County, Florida Civil Division, an Agreed Order Approving Settlement Agreement and Stipulation for Dismissal against Green Energy Enterprises, Inc., (the "Defendant") to settle a collection action against the Defendant. Under the terms of the Settlement Agreement (the "Settlement") Defendant will issue and exchange securities for debt with the Plaintiff. Plaintiff owns bona fide claims ("Claims") against Defendant in the aggregate amount of Four Hundred, Four Thousand Dollars and Zero Cents. Plaintiff has agreed to the Settlement and believes that it to be sufficiently fair. Defendant's board of directors has considered the Settlement and has resolved that its terms and conditions are fair to, and in the best interest of, Defendant and its stockholders. 
The securities of the Defendant shall be issued to the Plaintiff in exchange for the Claims Plaintiff has against Defendant and shall be issued in accordance with the Settlement which is in accordance with Section 3(a)(10) of the Securities Act and Rule 69W-500.014 F.A.C. and shall be freely tradable and unrestricted.
Please feel free to contact Green Energy Enterprises, Inc. by email at Donnell@GreenEnergyEnt.com or Donnell J. Vigil by telephone for information or investment opportunities. Green Energy will continue to update our shareholders and the investment community as we progress.
ABOUT GREEN ENERGY ENTERPRISES, INC.
Green Energy Enterprises, Inc. owns and operates 4 wholly owned Subsidiaries.
1) FLIGHT OPERATIONS
Based out of Jacksonville Florida, the corporation owns and operates two (2) flight and drone training schools. The schools, A-Cent Aviation, Inc. and Atlantic Aviation, Inc. focus on continuing education. A-Cent is SEVIS/SEVP (http://www.ice.gov/sevis/) certified to provide training to foreign students. Both flight operations use the certified Cessna Pilot Training curriculum for our flight students (http://www.cessna.com/learn-to-fly.html). Atlantic Aviation is an FAA Part 61 flight school and tailors its training to recreational flying and aircraft rental. A-Cent is an FAA Part 141 flight school (www.faa.gov), operates an FAA Part 91 Commercial Air Tour Operation, Computer Assisted Testing Service (CATS) (http://www.catstest.com) and a Comira testing facility (http://www.comiratesting.com). We offer flight training, drone training, bi-annual reviews, sight-seeing tours, photography flights and will accept VA benefits under the GI bill (http://www.gibill.va.gov/). A-Cent provides light sport training and ground instruction for individuals and corporations seeking to operate Drones commercially and assist with drafting FAA Exemption 333 filings. Atlantic Aviation, Inc. is a recipient of an AOPA Excellence Award for 2012 and recognized as one of the top 50 flight school in the country. (http://flighttraining.aopa.org/awardwinners/2012winners.html). Both flight operations offer Light Sport training and are the only Light Sport training school in the Northern part of Florida. Schedule a Romance Flight with A-Cent Aviation or an Intro Flight with A-Cent or Atlantic Aviation. Look for discount offers we provide through Groupon (www.groupon.com), Living Social (www.livingsocial.com) or Local Flavor (www.localflavor.com). GYOG also owns a holding company Quasar Aircraft Corporation which holds and manages the aircraft used in GYOG's flight operations.
Text "Start" to (904) 310-4829 for offers, deals and updates on new programs and aircraft available offered by A-Cent Aviation, Inc.
2) HYDROPONIC GROW STORE
GYOG owns, Grow Your Own Greenz, Inc., a hydroponic grow store in Colorado and is an ancillary service provider to the legal medical marijuana industry and organic agriculture industry. The Company sells everything needed to facilitate a one-stop shop for full hydroponic grow systems, equipment, supplies and nutrients. We offer trimmer rentals, installation and delivery. No job is too small or large for our knowledgeable staff to handle. Feel free to give us a call to answer questions about your grow. We have beginner grower deals available for the first time grower. Visit our Ecommerce site (www.GYOGz.com).
Website: coming soon www.GreenEnergyEnt.com
www.flyatlanticaviationinc.com
Facebook: http://www.facebook.com/GreenEnergyEnt
http://www.facebook.com/A-CentAviation
http://www.facebook.com/GrowYourOwnGreenz
Twitter: @GreenEnergy_Ent
This press release contains "forward-looking statements" within the meaning of Section 27A of the Securities Act of 1933, as amended, and Section 21E of the Securities Exchange Act of 1934, as amended and such forward-looking statements are made pursuant to the safe harbor provisions of the Private Securities Litigation Reform Act of 1995. You are cautioned that such statements are subject to a multitude of risks and uncertainties that could cause future circumstances, events, or results to differ materially from those projected in the forward-looking statements as a result of various factors, and other risks. You should consider these factors in evaluating the forward-looking statements included herein, and not place undue reliance on such statements. The forward-looking statements in this release are made as of the date hereof and Quasar Aerospace Industries, Inc. under take no obligation to update such statements.