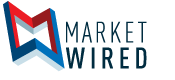 SST Software Integrates With John Deere Operations Center
/EINPresswire.com/ -- STILLWATER, OK--(Marketwired - November 11, 2016) - Summit, SST Software's desktop tool, is offering John Deere Operations Center users the ability to integrate asset monitoring into their program.
"We're excited to offer Summit through the John Deere Operations Center," said Beth Clarke, Director of Product Management at SST Software. "Today's agricultural environment requires agronomists and dealers to be responsive and efficient in delivering holistic solutions. Summit provides a customizable, automated platform that enables service providers with the efficiency needed to help farmers increase yields and profitability."
Summit helps services providers throughout the growing season turn agronomic data into smart management decisions. With Summit's geospatial data management features, users can streamline record keeping and reporting. Operations Center allows users to easily connect to non-Deere software products, like Summit, via an application program interface (API) connection.
SST Software recently presented and participated in the expo at the Develop with Deere 2016 Conference. The conference was Nov. 1-3, at the Marriott Kansas City Downtown. At the conference, Clarke and Adam Lundblade, SST Summit Product Manager, demonstrated Summit's capabilities, the value of this solution and how it seamlessly integrates within Operations Center.
About SST Software
Site-Specific Technology (SST) Software is a privately owned company headquartered in Stillwater, Oklahoma with branch offices in Oklahoma City, Tulsa, Kansas City, Illinois, Iowa, Brazil, Australia and South Africa. Since its inception in 1994, SST Software has been at the forefront of precision agriculture as one of the first pioneers of the industry. SST specializes in providing a holistic ecosystem of geospatial data tools developed on the foundation of location, standardization, automation, centralization and communication - the essentials necessary to scale precision agricultural programs to optimal levels. Visit http://www.SSTSoftware.com/ for more information.
SST Software Contact:
Courtney Arnall
Marketing Director
Email contact