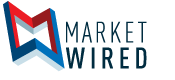 Star Yield Managers Trust Announces Monthly Cash Distribution
/EINPresswire.com/ -- TORONTO, ONTARIO--(Marketwired - Oct 19, 2016) - Star Yield Managers Trust (TSX:XYM.UN) announced today a cash distribution for the month of November. Unitholders of record at the close of business on October 31, 2016 will receive a cash distribution of $0.05 per unit, payable on or about November 14, 2016.
Further information about Star Yield Managers Trust can be found at www.bmocm.com/investorsolutions under "Closed-End Funds".

BMO Capital Markets
1.866.864.7760