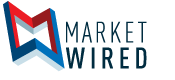 Mercedes-Benz hosts 24 hour Hackathon in Silicon Valley
/EINPresswire.com/ -- Hackathon targeting IoT solutions for future transportation systems at Mercedes-Benz Research & Development North America
At home in a garage in Menlo Park, the Mercedes-Benz Future Transportation Systems Group utilizes user-centered design and rapid prototyping to innovate new products.
Click here for high-resolution version
SUNNYVALE, CA and MENLO PARK, CA--(Marketwired - October 18, 2016) - Mercedes-Benz Research & Development North America (MBRDNA) and Mercedes-Benz Vans are hosting a public hackathon in Silicon Valley on November 5-6, 2016. As part of the global DigitalLife Hackathon Series of Daimler, the event will gather 40 students and professionals to work during 24 hours on new use cases and innovative solutions for future transportation systems in logistics and mobility at the newly established Mercedes-Benz Vans Innovation Garage in Menlo Park.
Same day deliveries, e-groceries, on-demand mobility services and shared transportation are just some of the growing industries that have been presenting Mercedes-Benz Vans with opportunities to innovate. To embrace these opportunities, Mercedes-Benz Vans recently launched its new strategic inititative "adVANce", through which it is anticipating and actively shaping the future of transportation in logistics and mobility. The Vision Van, a futuristic concept of an advanced delivery van including automated cargo handling and an integrated drone delivery system, was recently presented on the occasion of this year's IAA in Germany. Among the activities surrounding the adVANce initiative, the challenge of this hackathon will focus on making transportation systems smarter, faster and more flexible, with the use of publicly available cloud data and IoT sensors in and outside vehicles.
During the event, Mercedes-Benz's experts will provide guidance and insights to challenge the participants' ideas and solutions. After 24 hours of intense hacking, participants will pitch their results to a jury of senior managers from Mercedes-Benz at the MBRDNA headquarters in Sunnyvale, and compete for more than $18,000 in prizes.
The hackathon will be jointly organized by MBRDNA's Business Innovation group, DigitalLife@Daimler, and Mercedes-Benz Vans. For more information and applications, please visit: www.hacksiliconvalley.com
About Mercedes-Benz Research & Development North America
The MBRDNA headquarter in Sunnyvale is part of the global R&D network and focuses on digitalization within the car sector. Besides design, the increase in workforce over time also brought new areas of development for the mobility of the future, such as Autonomous Driving, Advanced User Experience Design and Machine Learning. Beyond automotive technologies, the Business Innovation team is developing new business models for mobility inspired by social and cultural trends.
At home in a garage in Menlo Park, MBRDNA's Future Transportation Systems Group uses user-centered design and rapid prototyping to innovate new products in the scope of the adVANce initiative. Its interdisciplinary team combines Mercedes-Benz's decades of expertise in the commercial vehicle sector with fresh perspectives from a variety of industries. Leveraging the innovative Silicon Valley network, the Mercedes-Benz Vans Future Transportation Systems group explores new ventures and opportunities in the changing transportation ecosystem, and considers how emerging technologies will shape the future landscape of logistics and mobility.
About DigitalLife@Daimler
DigitalLife@Daimler is a strategic and cross-divisional initiative to foster the digital transformation at Daimler. Its goal is to integrate digitalization into employees' working environments and customers' lives. In its quest to propel digital innovation culture, it organizes and announces several formats such as open space ideation events, design thinking workshops and a global series of hackathons in Germany, China, India and in the USA via the DigitalLife Campus platform.
About Mercedes-Benz USA
Mercedes-Benz USA (MBUSA), headquartered in Atlanta, is responsible for the distribution, marketing and customer service for all smart and Mercedes-Benz products as well as Mercedes-Benz vans in the United States. More information on MBUSA and its products can be found at www.mbusa.com, www.mbsprinterusa.com, and www.smartusa.com.
Image Available: http://www.marketwire.com/library/MwGo/2016/10/18/11G118531/Images/Menlo_Park_Lab-c83b1353d611a031a81028dcff7f65f9.jpg