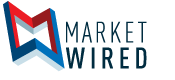 Make-A-Wish Recipient to Speak at WE Day Vancouver
/EINPresswire.com/ -- TORONTO, ON--(Marketwired - October 18, 2016) - The inspiring dream of a young Toronto woman, whose wish is to speak at WE Day, will come true on Nov. 3, with the help of Make-A-Wish® and WE.
"We are so excited to grant Annie's one true wish to stand before thousands of her peers and speak about ideas surrounding her struggle with cystic fibrosis (CF)," says Jennifer Ritter, President & CEO, Make-A-Wish® Canada. "Annie's determination and passion for public speaking will take her to WE Day Vancouver next month where she will share her personal journey with the hope of empowering others."
While in hospital last month, Annie was utterly surprised when Make-A-Wish and WE co-founder, Craig Kielburger, dropped by for a visit and revealed that her wish to be included in this year's WE Day Vancouver lineup of guest speakers will come true.
"Annie's story is one we know will inspire many young people in our audience," says Kielburger. "Her motivation to help others, positive attitude and bravery are wonderful examples of what WE is all about."
Annie's passion for giving back is one of her defining strengths. Whether it's founding a YouTube channel for CF support, raising money and awareness for Syrian refugees, speaking out for women's rights and volunteering her time, or folk dance instructing to local charitable organizations, Annie is heavily invested in her community and committed to helping cultivate positive change.
A love for public speaking, visual art and music has given Annie an outlet to help manage her CF and provides her the platform to speak out and support others.
Learn more about Annie on her YouTube channel.
Follow Annie's journey to Vancouver on Twitter: @MakeAWishCA #WishInProgress
About Make-A-Wish® Canada
Make-A-Wish Canada is a dynamic wish-granting organization that brings hope, strength and joy to children with life-threatening medical conditions. Along with the national office, eight (8) regional chapters grant magical wishes to children in need from coast to coast. Make-A-Wish Canada is an affiliate of Make-A-Wish® International. Make-A-Wish® is the largest wish-granting organization in the world, making dreams and wishes come true for more than 350,000 children since 1980. For more information, please visit www.makeawish.ca.
Click here to read this news release in French.
Cliquez ici pour lire ce communiqué de presse en français.
For more information or to arrange an interview with Annie, please contact:
Deborah Waines-Bauer
Officer, Marketing & Communications
Make-A-Wish® Canada
deborah.wainesbauer@makeawish.ca
Tel: 1.888.822.9474