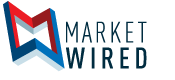 PrivatBank unveils new SME loan program
/EINPresswire.com/ -- The endeavor aims to create one million jobs for Ukrainians by the end of 2018
WASHINGTON, DC--(Marketwired - Oct 17, 2016) -  PrivatBank, the largest commercial bank in Ukraine, unveiled its new small and medium enterprises loan program at the National Press Club in Washington DC. The SME lending program, Country of Successful Business or KUB, aims to create one million new jobs by the end of 2018.
PrivatBank Chairman Alexander Dubilet outlined the KUB program and highlighted its progress so far. The program, which offers loans of between USD $200 and $20,000 to entrepreneurs, has already created 71,000 new jobs as of October 2016.
Over 23,000 entrepreneurs have received loans amounting to USD $78 million.
"We are very excited about the potential of this program. We feel it will have a positive impact on the Ukrainian economy," said Chairman Dubliet at the launch.
At a time when the Ukrainian economy is faltering and several banks have been shuttered, PrivatBank continues to provide jobs and essential financial services to Ukrainians.
Unemployment in Ukraine is at 10.3 per cent and rising, and 30 per cent of Ukrainians cite the lack of financial opportunities as their main obstacle for business expansion.
The goal of one million jobs by 2018 will give entrepreneurs the funds they need to expand their businesses and invigorate the economy.
This program, along with the necessary reforms undertaken by PrivatBank in cooperation with the National Bank of Ukraine and the IMF, will get the economy back on track.
PrivatBank will host business forums in the different regions of Ukraine to educate the public on the offerings of the program.
PrivatBank is the largest taxpayer by financial institution and one of the largest job creators for Ukraine.
To find out more about KUB, please visit the website.

EIN Presswire does not exercise editorial control over third-party content provided, uploaded, published, or distributed by users of EIN Presswire. We are a distributor, not a publisher, of 3rd party content. Such content may contain the views, opinions, statements, offers, and other material of the respective users, suppliers, participants, or authors.