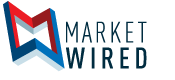 Statement by Minister LeBlanc on Seaforth Channel Incident
/EINPresswire.com/ -- OTTAWA, ONTARIO--(Marketwired - Oct 14, 2016) - The Honourable Dominic LeBlanc, Minister of Fisheries, Oceans and the Canadian Coast Guard, issued the following statement today:
"The protection of Canadian waters is of utmost importance and we understand the concerns of residents in coastal communities. The Prime Minister has mandated my colleagues and me to work to increase marine safety, including augmenting the capacity of the Coast Guard, improving environmental responses and enhancing partnerships with Indigenous communities.
We are thankful that all seven people on board the tug were successfully rescued without injury and thank the members of the Canadian Coast Guard for their impressive work in difficult conditions.
The Canadian Coast Guard is working closely with the Heiltsuk First Nation and the province to keep them informed and integrated in the response to the incident. An Incident Command Post, which includes all levels of government and partners, has been established in the First Nation community.
An environmental response team and equipment have been mobilized. Booms have been laid out to protect more sensitive areas where clam beds are located. The Canadian Coast Guard ship Bartlett is on-scene.
The focus is now on ensuring the removal of pollutants. I want to thank all those working hard to resolve this unfortunate incident as quickly as possible."
Internet: http://www.dfo-mpo.gc.ca
Follow us on Twitter! www.Twitter.com/DFO_MPO
For more information about the Canadian Coast Guard, visit www.ccg-gcc.gc.ca.
Follow us on Twitter! www.Twitter.com/CCG_GCC
Media Relations
Fisheries and Oceans Canada
613-990-7537
Media.xncr@dfo-mpo.gc.ca
Sebastien Belliveau
Director of Communications
Office of the Minister
Fisheries and Oceans Canada
613-992-3474