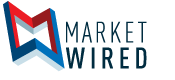 CrowdReviews.com Releases Guide for Selecting Marketing Automation Software
/EINPresswire.com/ -- SANTA FE, NM--(Marketwired - October 14, 2016) - CrowdReviews.com, the leading platform for online software reviews, has announced the release of a guide to assist buyers in selecting effective marketing automation tools based on their needs and requirements. The tips outline practice and methodologies for identifying which marketing automation solutions are most likely to meet their needs and objectives based on client reviews and comparing features. While the tips are not a guaranteed criterion for selecting the right marketing automation software, the tips can help reduce the risk of dissatisfaction with software that doesn't consistently meet their requirements.
CrowdReviews.com recommends that buyers consider marketing automation software which have detailed reviews written about them by actual customers. With the Internet becoming a primary source for research for many businesses it is becoming more prevalent for providers to craft reviews which may not be from the perspective of the average buyer. Buyers are urged to consult online reviews and to investigate the source of the reviews in order to determine whether the reviewer has first-hand experience with the software, or if the software is a paid review. CrowdReviews.com provides reviews on vendor profiles as a means of allowing buyers to determine the merit which the reviews have over the quality of the software.
Second, it is recommended for buyers to better identify their needs and objectives with marketing automation software and to use feature lists as a guide towards determining whether the software meets all of those objectives. Not every marketing automation suite will have the same tools and features. It is important to understand which features are most important to your company and to determine whether those being considered place emphasis on those features or not. If possible, utilizing a trial or test version of the software can be beneficial towards determining whether the software will meet the identified needs.
Those search for effective marketing automation solutions can visit:
http://www.crowdreviews.com/ratings-of-best-marketing-automation-software-based-on-user-reviews
Those interested in joining CrowdReviews.com can visit the following page to register or claim their profile:
http://www.crowdreviews.com/#registration
About CrowdReviews.com
CrowdReviews.com is a crowdreviewing platform which ranks over 500 software categories and 200 service categories.
Contact Information
Samuel Powers
941-257-4559
530-B Harkle Road,
STE 100,
Santa Fe, NM 87505