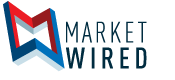 Palm Bay International Partners With Amplience for Dynamic Media Needs
/EINPresswire.com/ -- NEW YORK, NY--(Marketwired - Oct 13, 2016) - Amplience, the Big Content Cloud, today announced that it is providing Dynamic Media capabilities for Palm Bay International. The company, a leading importer of fine wine and spirits to restaurants and stores throughout the U.S., Mexico and the Caribbean, selected Amplience for its ability to provide powerful automated image and video management workflows and enable Palm Bay to cost-effectively deliver a rich and engaging digital experience.
The Big Content Cloud simplifies digital asset management, allowing Palm Bay's site design team to quickly automate product image zooms and 360 degree product views for all of the wine and spirits images in its portfolio.
Amplience's Dynamic Media solution not only enables Palm Bay to automate the product spin-sets, it also ensures this functionality is responsive across all channels and devices. With Amplience's Content Hub, Palm Bay has combined its various content silos into a centralized repository, unifying all editorial and product content, images and other document assets.
"In our search for a dynamic media partner it was critical that the technology be intuitive and something our site design team could immediately put to work," said Brian Ariss, Digital Marketing Manager at Palm Bay. "Amplience was an obvious choice due to its integrated platform that seamlessly allowed us to tap into the Big Content Cloud. Our development team was instinctively able to grasp the technology immediately and we were very impressed by how quickly we saw return on our investment."
"Product spins are not requirements reserved solely for apparel retailers," said James Brooke, CEO and Founder, Amplience. "In the ecommerce world all brands must provide shoppers with the ability to interact with products and examine them at all angles. This is a great initiative for Palm Bay and we look forward to helping them reap additional benefits from the Big Content Cloud and make the most of their rich media assets."
About Amplience
The Amplience Big Content Cloud delivers rich content production, analytics, and publishing capabilities API first, on a single multi-tenanted cloud platform backed by unparalleled 99.99% uptime SLAs. Working with experienced Customer Success and Solutions teams plus detailed Big Content Index benchmarking enables more than 200 of the world's leading brands, including Saks Fifth Avenue, Rag and Bone, and Tumi, to realize measurable content performance improvement. For more information, visit www.amplience.com. 
About Palm Bay International:
Palm Bay International, a dynamic family-owned company, offers one of the nation's most comprehensive portfolios of imported wines and spirits, including over 50 suppliers from around the globe. Among Palm Bay's most valued assets is its remarkable network of long-term partnerships with the foremost wholesale companies in all 50 states, as well as the Caribbean, Mexico and Central America. With the crucial collaboration of these partners, Palm Bay's portfolio is able to meet the needs of every level of the industry, from independent restaurants and retail stores, to chain accounts, supermarkets, hotels, airlines, cruise ships, duty-free accounts and U.S. military bases. This impressive roster of brands, accounts and relationships positions Palm Bay as a major source of fine wines and spirits and an industry leader in the U.S. marketplace. For more visit: www.palmbay.com.
For further information, please contact:

Kate Finigan
Email Contact
(781) 761-4487