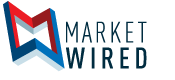 Catalyst Paper Corporation: 2016 Third Quarter Conference Call
/EINPresswire.com/ -- RICHMOND, BRITISH COLUMBIA--(Marketwired - Oct 11, 2016) - Catalyst Paper Corporation (TSX:CYT) will hold a conference call on Wednesday, November 9, 2016 at 8:00 a.m. PST/11:00 a.m. EST to review the company's 2016 third quarter results. Joe Nemeth, President & Chief Executive Officer and Gerrie Kotze, Vice President, Finance will host the call.
The third quarter report will be released on Tuesday, November 8 after market close and will be available on the Reports page of Catalyst Paper's website at catalystpaper.com/investors.
To participate in the conference call, please dial:
877-291-4570 (North America Toll Free) or
647-788-4919 (Greater Toronto Area and International)
Following the call, the earnings presentation and webcast will be archived on the Events and Presentations page of Catalyst Paper's website at catalystpaper.com/investors.
About Catalyst Paper
Catalyst Paper manufactures diverse papers such as coated freesheet, coated one side (C1S), flexible and industrial packaging, coated and uncoated groundwood, newsprint, directory, as well as market pulp. Customers include retailers, publishers, commercial printers and converters of specialty applications in North America, Latin America, the Pacific Rim and Europe. With five mills across North America, Catalyst has annual production capacity of 2.3 million tonnes. Catalyst is headquartered in Richmond, British Columbia, Canada, and has been ranked by Corporate Knights magazine for the 10th consecutive year as one of the 50 Best Corporate Citizens in Canada.