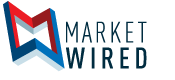 Perisson Expands Proposed Private Placement and Engages Additional Market Making Services
/EINPresswire.com/ -- CALGARY, ALBERTA--(Marketwired - Oct 11, 2016) - Perisson Petroleum Corporation ("Perisson" or the "Company") (TSX VENTURE:POG) is pleased to announce that it has increased the size of its previously announced private placement to CDN$10 million (the "Financing"). The proposed placement will consist of a combination of Perisson common shares at an issue price of $0.50 per share and convertible debentures ("Debentures") maturing on the date that is one year following the Closing Date (the "Maturity Date"). Each Debenture will have a principal face value of $50,000 and entitles the holder to interest at a rate of 8% per annum, with such interest payment accruing from the Closing Date and being paid on the Maturity Date of the Debenture. The outstanding principal and accrued but unpaid interest of each Debenture is convertible by the holder into common shares of Perisson at a conversion price of $0.50 per share until the Maturity Date. The Debentures are entitled to be secured, at the request of the holder, as a first mortgage charge against any assets to be acquired with the proceeds of the Financing. A commission of up to 2% of the proceeds of the Financing may be paid to eligible finders. The Financing is subject to regulatory and TSX Venture Exchange approval.
In addition, over the Thanksgiving weekend and the current week, senior management of Perisson has traveled to China, Hong Kong and Taiwan to meet with southeast Asian investors and institutions interested in the Perisson business plan. Perisson continues to implement our strategy to pursue the purchase of oil weighted properties in western Canada. Perisson intends to accelerate its efforts to identify acquisition and development opportunities to accretively grow the Corporation for our shareholders' long term success.
Perisson is also pleased to announce that it has, subject to regulatory and TSX Venture Exchange ("TSX-V") approval, retained WC Capital Inc. (WC Capital) to initiate its market-making service to provide assistance in maintaining an orderly trading market for the common shares of the Company.
The market-making service will be undertaken by WC Capital through a registered broker, Industrial Alliance Securities Inc., in compliance with the applicable policies of the TSX Venture Exchange and other applicable laws. For its services, the Company has agreed to pay WC Capital the sum of $5,000 per month for a period of 6 months. The agreement may be terminated or renewed at the end of the term by the Company or WC Capital and may be terminated by the Company at its sole discretion on 30 days' advance written notice if the services of WC Capital are deemed inadequate for the Issuer's purposes. Perisson and WC Capital act at arm's length, and WC Capital has no present interest, directly or indirectly, in the Company or its securities. The finances and the shares required for the market-making service are provided by WC Capital. The fee paid by the Company to WC Capital is for services only.
WC Capital is a specialized consulting firm based in Toronto providing a variety of services focused on TSX-V-listed issuers.
About Perisson Petroleum Corporation
Perisson Petroleum Corporation trades on the TSX-V under the symbol "POG". The Corporation has ownership in certain oil and gas producing properties in the Twining area of Alberta, Canada. The Company also holds a 100% working interest in the VMM-17 block, a license located in the prolific, stable, oil-producing region of the Middle Magdalena Basin in central Colombia.
Perisson is also pleased to be a member of the 8020 Connect network, and invite all of our shareholders to become members with us. 8020 Connect (www.8020Connect.com) is the investment industry's newest social network, developed to deliver corporate information to shareholders, investment industry experts and like-minded investors, while enabling these member groups to interact with each other and with our corporate management team.
Through the 8020 Connect Shareholder and Investor Network, Perisson is able to communicate its corporate message and update advancements and financial information to all shareholders and investors in a timely and effective fashion. The 8020 Connect social media component provides direct interaction with shareholders, allowing the Company to respond to questions and inquiries directly or in group forums. The 8020 Connect network will also allow Perisson to expand its audience exponentially to interested investors and industry experts worldwide.
FORWARD LOOKING STATEMENTS
This news release includes certain information, with management's assessment of Perisson's future plans and operations, and contains forward-looking statements which may include some or all of the following: (i) anticipated production rates; (ii) expected results of capital programs; (iii) expected timelines for production optimization; (iv) net debt levels; (v) anticipated operating costs; and (vi) expected capital projects and associated spending; which are provided to allow investors to better understand the Company's business. By their nature, forward-looking statements are subject to numerous risks and uncertainties; some of which are beyond Perisson's control, including the impact of general economic conditions, industry conditions, volatility of commodity prices, currency fluctuations, imprecision of reserve estimates, environmental risks, changes in environmental tax and royalty legislation, competition from other industry participants, the lack of availability of qualified personnel or management, stock market volatility and ability to access sufficient capital from internal and external sources, and other risks and uncertainties described under the heading 'Risk Factors' and elsewhere in the Company's Management Discussion and Analysis and other documents filed with Canadian provincial securities authorities and are available to the public at www.sedar.com. Readers are cautioned that the assumptions used in the preparation of such information, although considered reasonable at the time of preparation, may prove to be imprecise and, as such, undue reliance should not be placed on forward-looking statements. The principal assumptions Perisson has made includes security of land interests; drilling cost stability; finance and debt markets continuing to be receptive to financing the Company, the ability of the Company to monetize non-core assets and industry standard rates of geologic and operational success. Actual results could differ materially from those expressed in, or implied by, these forward-looking statements. Perisson disclaims any intention or obligation to update or revise any forward-looking statements, whether as a result of new information, future events or otherwise, except as required by law. For more information on the Company, Investors should review the Company's registered filings which are available at www.sedar.com.
This news release shall not constitute an offer to sell or the solicitation of any offer to buy, nor shall there be any sale of these securities in any jurisdiction in which such offer, solicitation or sale would be unlawful. The securities offered have not been and will not be registered under the U.S. Securities Act of 1933, as amended, and may not be offered or sold in the United States absent registration or applicable exemption from the registration requirements of the U.S. Securities Act and applicable state securities laws.
Trading in the securities of Perisson Petroleum Corporation should be considered highly speculative. Neither the TSX Venture Exchange nor its Regulation Services Provider (as that term is defined in the policies of the TSX Venture Exchange) accepts responsibility for the adequacy or accuracy of this release.