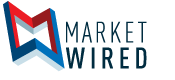 Is Cuba Really the Next Big Thing?
/EINPresswire.com/ -- Tours.com's Travel-Intel Looks at a Recent Study Showing Most Americans Still Wary of Traveling to the Rogue State
Lark Gould, Content Director, Tours.com and Travel-Intel
Click here for high-resolution version
SAN FRANCISCO, CA--(Marketwired - October 10, 2016) - Cuba has been making waves since the U.S. State Department relaxed rules last year for American tourists who may want to travel there. Since then there has been a surge of interest from Americans, and airline companies and cruise lines have been lining up with itineraries and routes for the 90-mile trip across the straits from Florida.
However, as reported in the latest issue of Travel-Intel, most Americans who have expressed interest in traveling to Cuba are actually unlikely to do so. The study, conducted by Allianz Global Assistance found that 70 percent of those Americans most likely to travel to Cuba would, in the end, decline the option. Reasons? Safety, lack of traveler information, and concern over the politics of the country.
The study is detailed in the latest issue of Travel-Intel, a weekly publication sent to 103,000 travel agents in North America and posted on Tours.com for travel consumers to read.
The publication also looks at sustainable travel -- a segment of the travel industry that has been growing at a healthy clip: about 65 percent per year between 2009 and 2012 and showing up as a strongly emergent category of travel. The article details eight adventurous tours, such as trekking in Patagonia and "slow food" cycling through Tuscany, which keep sustainable travel as a focus.
In other news, Travel-Intel features hot travel spots in Indochina for travelers looking for luxury and wows in stays in Viet Nam, Thailand and Cambodia. An article reviews the Reverie Saigon in Ho Chi Minh City, The Siam in Bangkok and Saa Private Island in Cambodia, all members of the exclusive Kurtz-Ahlers collection of luxury hotels, resorts and destination specialists.
For cruise enthusiasts, Travel-Intel focuses in on new ways cruise lines are raising the bar on onboard edification with culinary classes, cultural exposure, astronomy sessions, even acting classes with members of dramatic arts troupes.
Finally, Travel-Intel offers an article on rising trends in solo travel and best international cities to feel the comforts and joys of traveling alone.
Travel-Intel is written by travel industry journalists and focuses on changing trends in travel. Stories come from a variety of places and perspectives, including intel from travel industry conferences and expos, or first person experiences at popular hotels, exotic resorts, cruise ships and ports, and destinations near and far. Current issues and archives can be viewed at www.travel-intel.com.
"We keep tabs on the travel industry so travel agents and travelling consumers can stay current with favored destinations and places in the world they want to go," says Lark Gould, content editor for Travel-Intel.
As a veteran travel journalist who has been covering the travel industry for more than 30 years, Lark Gould puts he incisive perspective into the weekly publication, with features and news updates, and also "packages" issues that present great travel deals to be found at hotels and resort locations worldwide. Travel-Intel can be viewed as a stand-alone publication on Tours.com. Gould publishes travel columns and stories for Barclay's Travel Community, the Washington Times, Business Travel Executive, GoBankingrate.com and Business Traveler USA, as well as eTravel.news and Larkslist.
About Tours.com -- the parent company of two well-established tourism websites and three trade newsletters. Tours.com, The only Worldwide Directory of Tours and Vacations, provides a deep and searchable database of tour and vacation operators. Sightseeing.com is the resource for local sightseeing and attractions worldwide. Trade newsletters include Travel-Intel a weekly compendium of research and packages for North American retail agents and Sightseeing News & Views -- highlighting the most interesting developments in sightseeing, attractions and travel brands and VR Tourism News- the first VR newsletter for the travel industry. Tours.com celebrated its 20th anniversary in 2015.
Image Available: http://www.marketwire.com/library/MwGo/2016/10/10/11G117466/Images/LARK_HEAD_SHOT_FOR_TRAVEL_INTEL-10e4888527c2be80a4dcc659f3ab24d5.jpg