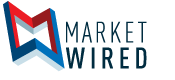 DEACOM ERP: An ERP Fit for Contract Manufacturing
/EINPresswire.com/ -- CHESTERBROOK, PA--(Marketwired - October 10, 2016) - Deacom, Inc., the developer of a single-system Enterprise Resource Planning (ERP) solution, delivers the flexibility and tight controls needed for contract manufacturing. In an industry where shifts in customer orders and forecasts are unpredictable, Deacom's comprehensive ERP solution enables contract manufacturers to juggle the production schedule to meet evolving customer needs.
"Contract manufacturers face unique ERP challenges," said Scott Deakins, COO of Deacom. "As customer forecasts and orders change on a daily basis, contract manufacturers must adapt their production schedule and purchasing plans to meet their customers' needs. Contract manufacturers that are able to stay nimble retain customers while maintaining margins and reducing inventory holding costs."
DEACOM's single-system ERP approach streamlines the collection of data across multiple business areas without relying on external platforms or technologies. Within this structure, changes to customer projections can be better managed in real-time with DEACOM's Production Capacity Report. Bringing together data from customer forecasts, product routings, and production line properties, the report provides an overview of where and when there is open capacity by production line. This comprehensive insight enables contract manufacturers to make intelligent decisions on sales strategies based on production capacity and production line expansion plans.
Once a forecasted order is finalized by the customer and open capacity is determined, the necessary production job can be scheduled through DEACOM's Master Production Calendar. This tool allows contract manufacturers to optimize the schedule based on change over requirements, raw material inventory availability, and the customer's expected delivery date. The flexibility within the ERP software allows schedules to be rearranged and re-optimized as needed.
DEACOM's MRP capabilities support the purchasing requirements for contract manufacturers to manage a tight inventory purchasing and production schedule. Purchasing decisions can be influenced by information from the forecasts for long lead time items, as well as the production schedule for short lead time items. As shifts to customer forecasts and orders occur, MRP will highlight purchase orders that need to be cancelled or have their due-to-dock date adjusted. These capabilities help contract manufacturers maintain a just-in-time inventory environment while reducing inventory carrying costs and waste.
"All of these features have been functional requirements determined by Deacom's various contract manufacturing customers," said Deakins. "Following our Kaizen development philosophy where all changes are made to the base code and rolled out as upgrades, these and upcoming features are available to all of Deacom's contract manufacturing customers."
For more information about Deacom, visit www.deacom.com or call 1-877-4-DEACOM.
About Deacom, Inc.
Deacom, Inc. is the producer of DEACOM ERP, a scalable, single-system ERP solution specifically designed to streamline operations for process and batch manufacturers. As the artisans of ERP software, Deacom operates upon the principle of "Complexity made Simple," developing a solution without customization or bolt-ons to increase efficiency and decrease the total costs of ERP ownership. The company's headquarters is located in Chesterbrook, Pa. To learn more, visit www.deacom.com, follow on Twitter or call 1-877-4-DEACOM.
Media Contact:
Kelly Peters
PR Manager
Email: press@deacom.com
Phone: 1-877-4-DEACOM