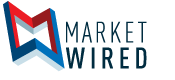 Primero to Release Third Quarter 2016 Results on November 9, 2016
/EINPresswire.com/ -- TORONTO, ON--(Marketwired - October 05, 2016) - Primero Mining Corp. ("Primero" or the "Company") (TSX: P) (NYSE: PPP) announced today that it plans to release its third quarter 2016 operating and financial results before the market opens on Wednesday, November 9, 2016. A conference call will also be held on the same day at 10:00 am ET to discuss third quarter operating and financial results.
Participants may join the call by dialing North America toll free 1-888-789-9572 or 416-695-7806 for calls outside Canada and the U.S., and entering the participant passcode 1205823.
A live and archived webcast of the conference call will also be available at www.primeromining.com under the News and Events section or by clicking here: http://www.gowebcasting.com/8068.
A recorded playback of the third quarter 2016 results call will be available until February 6, 2017 by dialing 1-800-408-3053 or 905-694-9451 and entering the call back passcode 6995920.
About Primero
Primero Mining Corp. is a Canadian-based precious metals producer that owns 100% of the San Dimas gold-silver mine and the Cerro del Gallo gold-silver-copper development project in Mexico and 100% of the Black Fox mine and adjoining properties in the Township of Black River‐Matheson near Timmins, Ontario, Canada. Primero offers immediate exposure to un-hedged, below average cash cost gold production with a substantial resource base in politically stable jurisdictions. The Company is focused on becoming a leading intermediate gold producer by building a portfolio of high quality, low cost precious metals assets in the Americas.
Primero's website is www.primeromining.com.
Attachment Available: http://www.marketwire.com/library/MwGo/2016/10/4/11G116929/PR22-16_Q3_Results_Date_Final-49f18b7957c88495a8fb3309571150f4.pdf
For further information, please contact:
Evan Young
Manager, Investor Relations
Tel: (416) 814-2694
eyoung@primeromining.com

EIN Presswire does not exercise editorial control over third-party content provided, uploaded, published, or distributed by users of EIN Presswire. We are a distributor, not a publisher, of 3rd party content. Such content may contain the views, opinions, statements, offers, and other material of the respective users, suppliers, participants, or authors.